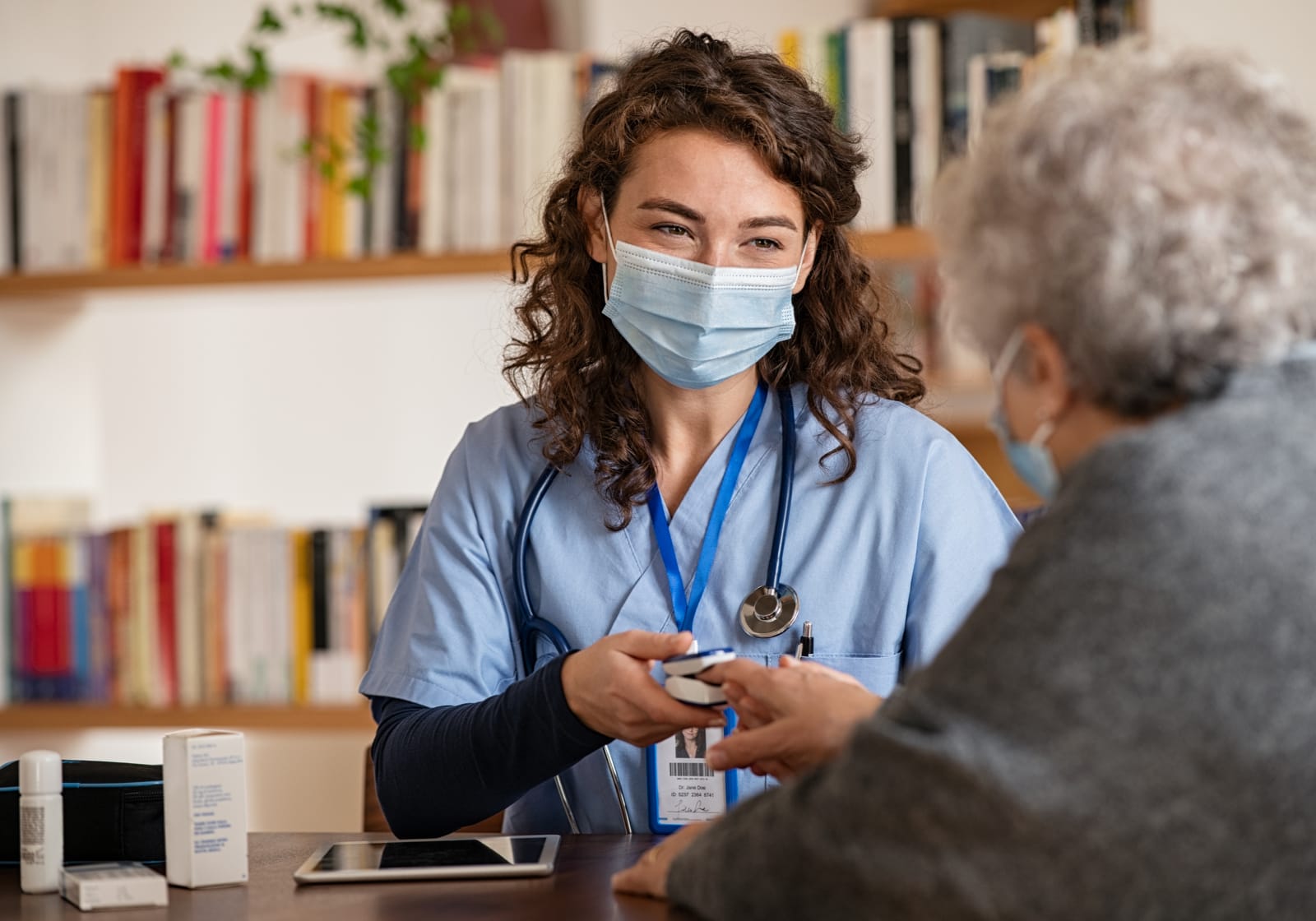 DO/MPH Dual Degree Program
The individual in society.
As a doctor of osteopathic medicine, you'll care for patients holistically – education and prevention are as vital as treating disease. That's an ideal fit with public health, which promotes and protects the health of populations as a whole.
Expanded Opportunities
As a graduate of our DO/MPH program, you'll have opportunities to pursue careers focused on individual care, community health–or both. Our alumni deliver positive change to individuals, organizations, and communities and contribute to:
Clinical research
Consulting in global health research and programs
Planning and implementing disease prevention and control strategies
Leadership within health departments, federal and international agencies, managed care organizations, healthcare providers, and medical schools.
In our dual program you will:
Pursue meaningful fieldwork. All MPH students complete a public health field study. Depending on your concentration, you may conduct research with a non-profit organization, work inside a correctional facility or hospital, or conduct field studies in places such as Bolivia, Cambodia, Ethiopia, Nepal or Uganda.
Access opportunities open to graduates of CEPH-accredited programs. We're accredited by the Council on Education for Public Health, a designation required by many employers and fellowships.
Tailor your education. You'll have the choice whether to prepare for the CPH exam or complete a capstone while working closely with a faculty mentor. Past capstone projects have addressed hospital doula policies and the commercial sexual exploitation of children.
Gain a broader perspective. Individual health is affected by politics, history, economics and sociology. Studying public health gives you insight into these forces, and how to overcome them.
How it works
While the full MPH degree is 42 units, as a dual degree student you complete 30 units within the Public Health Program. The remaining 12 units are transferred from the DO curriculum and cover related cross-over content. Through your elective course in the MPH Program you have the opportunity to focus your degree in one of three concentrations:
Learn more about the MPH Core Curriculum & Culminating Experiences.
Applying to the DO/MPH Program
You can apply for the MPH program in your AACOMAS application, or after you've been accepted into the DO program. Learn more about how to apply for the DO/MPH dual degree.
Finishing in 4 or 5 Years
The Program's academic calendar is divided into semesters - from August to December (Fall), January to May (Spring) and a session from June to August (Summer). Students may pursue the dual DO/MPH degree in one of two ways:
Begin public health courses the summer before entering COM. The didactic coursework will be completed during that first summer and the summer after the first year of COM. Students may then take the CPH exam and complete the Public Health Field Study during 6-week blocks designated for public health rotations.

Add a 5th year to the four years in COM. Students take a leave of absence from COM after completing their second year and boards, and spend a year immersed in public health. All didactic coursework is completed during the year, and the Field Study is completed during 6-week blocks designated for public health rotations.
There are two benefits to the 5th year option:
If you are interested in completing a Capstone Project rather than taking the CPH exam, this gives you the time to work closely with a faculty member; and
If you are unable to start the MPH program the summer before starting COM, you can still take advantage of the streamlined nature of the DO/MPH Dual Degree Program which requires only 30 units.
Contact Dr. Gayle Cummings for specific information or other questions about the DO/MPH program.