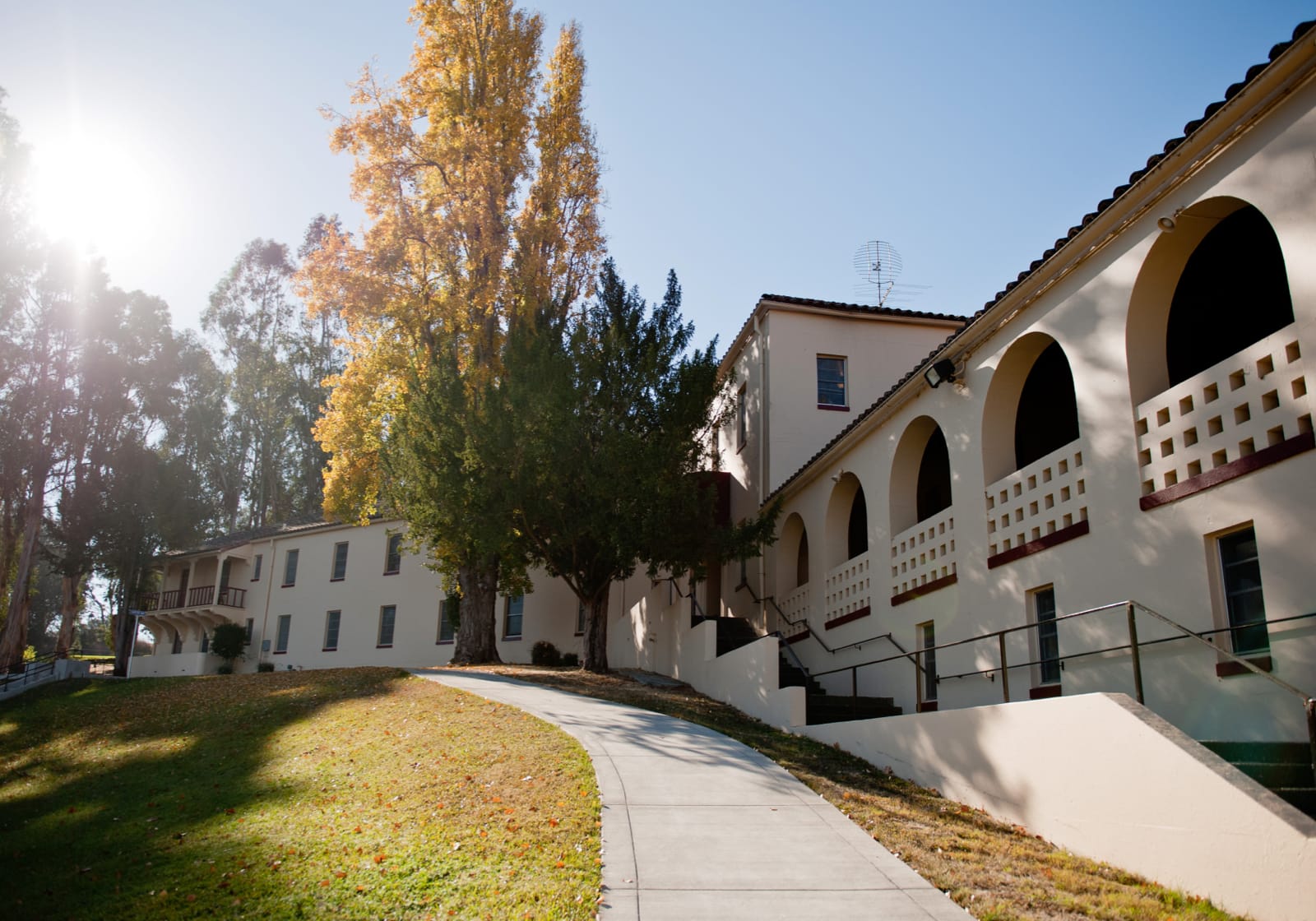 About Us
To Serve. To Lead. To Teach.
Our seven degree fields - osteopathic medicine, pharmacy, physician assistant studies, nursing, public health, education and medical health sciences send skilled, professional, caring graduates into the world to serve, to lead and to teach.
Students, faculty and staff choose Touro because they desire a quality education guided by values they share. If you too share these values, please join us today!
44 Acres

of historic campus boasts Naval history.
20K+ Hrs

of yearly service in the community.
Est. 1997

to focus on solving today's challenges.
Mission, Vision, and Values
At Touro University California, our values guide all we do.
Our Mission
Touro University California provides graduate and professional educational excellence in the fields of Health Sciences, Public Health, and Education. The TUC learning experience is student-centered, enriched by focused research and scholarship, and prepares professionals for rewarding lives in service to others both locally and around the globe.
Our Vision
Touro University California – inspirational teaching and scholarship, transformative leadership, exemplary service.
Our Values
Touro was built on Jewish values—namely, a commitment to social justice, intellectual pursuit and service to humanity.
But these are universal precepts, and, indeed, we educate students of all faiths and communities. Still, that guiding vision remains as we train professionals committed to lives of service.
108,000 Alumni Strong
We're part of the Touro College and University System, a network of campuses, locations and instructional sites in California, Illinois, Nevada and New York, as well as Berlin, Jerusalem and Moscow. Every year, 19,000 students study with us.
Ideals We Live By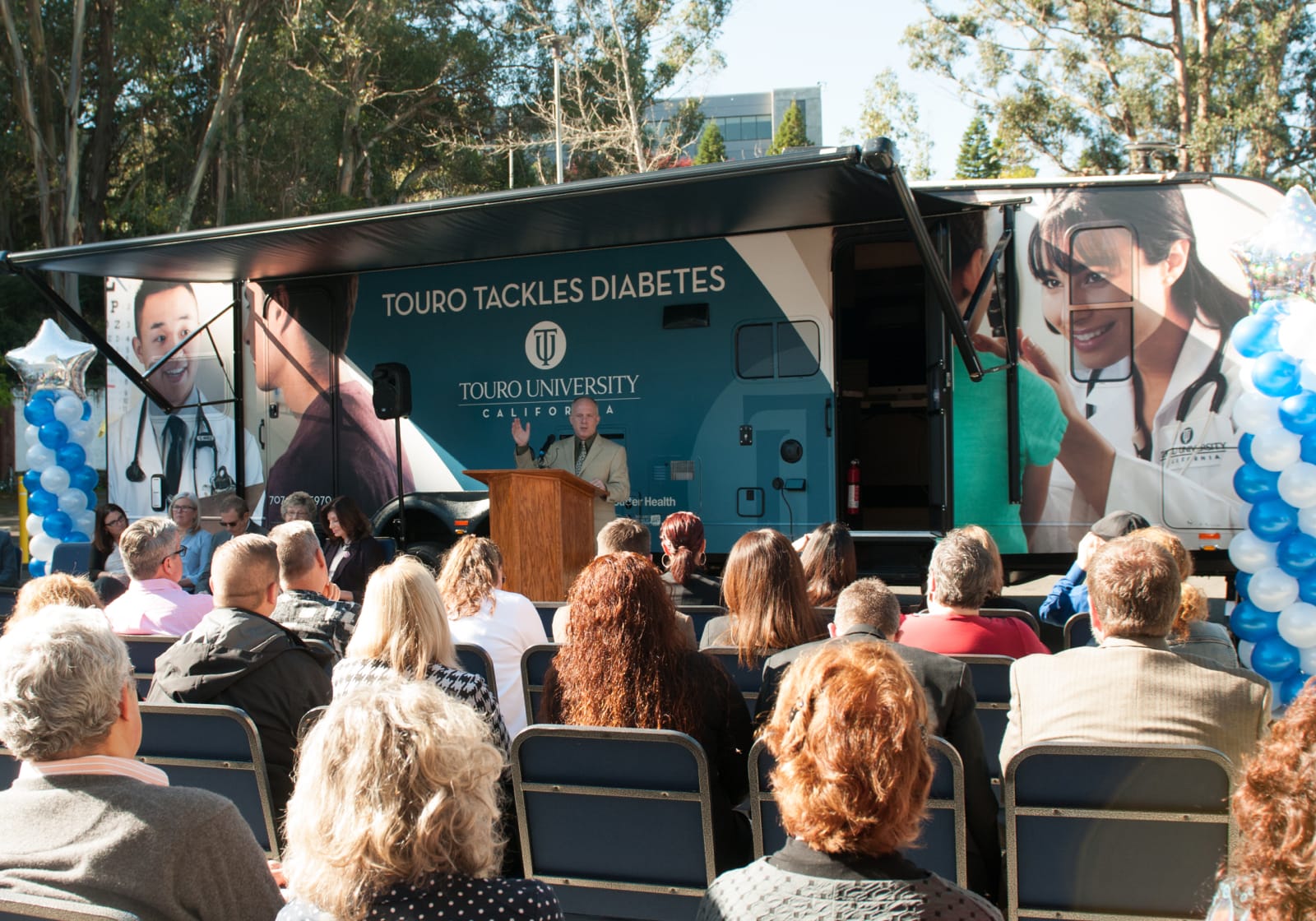 Each of our programs and schools are bound by duty to social justice and a commitment to applying knowledge to improve lives. At Touro University California, we live those ideals every day—ensuring that communities everywhere gain access to health care and education.
Better Together
Located in one of the most diverse cities in the country, we know the value of bringing more voices to the table and creating spaces where everyone feels included and welcome.
As of the more recent Census, the City of Vallejo is 35% white, 26% Hispanic/Latino, 23% Asian, 20% African American, and 7% multiracial. People under 18 make up 21% of the population and people 65 and over are 16% of the population.
Center for Innovative Teaching & Learning (CILT)
The Center for Innovative Teaching and Learning helps instructors adopt the latest teaching methods and techniques to optimize student learning and performance, and, through the Sim Lab, helps students through innovative technology that immerses them in real-life medical scenarios.
Mare Island: Swords to Plowshares
Our Mare Island campus is noted for its military history: In 1854, it became the U.S. Navy's first permanent installation on the West Coast. The oldest remaining building on the base (now part of our 44-acre campus), the Mare Island Base Hospital, is on the National Register of Historic Places.
In 1996, the government closed the Naval Station. Touro University California moved in three years later — completing the island's transformation from a place known for military technologies, to one that teaches leaders in education and healing.
Campus Tour
Located on beautiful Mare Island and just a ferry boat ride away from San Francisco, the Touro University campus is unique in its history, locale and structure. Enjoy this virtual tour of our campus now and come see us in person soon!
DR. TAMI HENDRIKSZ, DEAN OF THE COLLEGE OF OSTEOPATHIC MEDICINE AND INTERIM CHIEF ACADEMIC OFFICER: My name is Dr. Tami Hendriksz and I'm the interim Chief Academic Officer of Touro University California. On behalf of our entire faculty staff and student body, I want to welcome you to our amazing 44-acre campus. Please join me and a few of our students as we show you around our beautiful campus.

We are located on the historic Mare Island naval shipyard on the banks of the Napa River in Vallejo and we're just a jump away from both San Francisco and Sacramento. Our foundation is centered on social justice with outstanding interdisciplinary programs that demonstrate our commitment to serve, to lead, and to teach. We offer a variety of healthcare, public health, and education focused programs through our three colleges with faculty and staff dedicated and committed to your success.

Visitors entering Touro through the south upper campus enjoy the splendor and history of Farragut Inn. Once known as the Officers Club, or the "O" Club, this historic building hosted the grandest of celebrations in the ballroom with beautiful views overlooking the Napa River. Today, Farragut Inn hosts classroom space for our one-of-a-kind dual Physician Assistant/Master of Public Health Program. This program is the only fully combined program in the nation.

Farragut Inn is also home to our gourmet kosher dining hall, and a popular spot for students looking to study or to catch up over a meal. It is also where you'll find the office for the Rabbi and, in keeping with tradition from our naval history, we still host social and university events in the ballroom.

A quick walk through our ballroom takes you to the most majestic view on the island. It is the overlook of the Napa River and our beautiful grove amphitheater. This area hosts Club Day, where students have the opportunity to share with others the wonderful things that make their clubs special. It also generally serves as a large open area for any and all outdoor activities. It is not uncommon to find students during lunchtime out here in the grove and in the grassy areas surrounding Farragut Inn playing lawn games and just generally enjoying the sunshine.

YASAMAN LAJEVARDI, PA/MPH STUDENT, COLLEGE OF EDUCATION AND HEALTH SCIENCES: Hi my name is Yasaman Lajevardi a PA/MPH student in the College of Education and Health Sciences. Educational space in Wilderman Hall includes a simulated patient lab and objective structured clinical encounters labs both of which provide structured encounters with patients in a controlled setting. You'll also find the Graduate School of Education and faculty for the Nursing, Physician Assistant and Public Health programs. The largest room in Wilderman Hall also known as the great room is a large study space equipped with a number of different desk and chair settings for daytime or late night study sessions. Good health both for students and for the community plays a large role in who we are as a universit,y for current students the Student Health Center includes a licensed nurse practitioner as well as medical assistants who can help with non-urgent episodic illnesses, flu vaccines, immunizations and other similar

services. Licensed professionals are also available to provide confidential counseling services. For our community the Metabolic Research Center conducts focused research on childhood and adult obesity issues including diabetes and the effect of diet on metabolism. Finally the Mobile Diabetes Education Center travels throughout Northern California with faculty and student volunteers to provide free diabetes education screening and coaching to members of the community who may not otherwise have access to these resources. In the evenings our Graduate School of Education and School of Nursing programs are in full swing while Sundays provide training for Teachers Administrators and Nurses. SARAH AGUILAR-VREEBURG, PHARMD STUDENT, COLLEGE OF PHARMACY: I'm Sarah Aguilar-Vreeburg and i'm a PharmD student in the College of Pharmacy. The TUC library includes a great collection of printed reference materials together with a vast resource of material available electronically. The library is split into a quiet side and a silent side which allows us to exclusively focus and study in a setting that best suits our needs. Small study rooms may also be reserved for use. The library annex includes additional classroom and small study rooms as well as the pharmacy practice center where pharmacy students practice patient encounters in a real pharmacy setting. ANGELA MARTEY, DO STUDENT, COLLEGE OF OSTEOPATHIC MEDICINE: Hi my name is Angela, I'm a DO student in the College of Osteopathic Medicine. Lander Hall named after Touro's founder Dr. Bernard Lander is the largest instructional space on campus and plays a host to educational and recreational activities for all university students. Educational spaces include the anatomy lab, osteopathic manipulative medicine lab, and ultrasound lab on one end with a pharmacy learning center on the other end. The building also includes bench research labs, four large lecture halls, and several study rooms. Do you want to grab a bite? Stop by Lander Hall's cafe. Need to heat up something you brought for lunch? Drop by the microwave room. Continuing our focus on health students are invited to take part in a number of different activities in the hand racquetball courts or the full-size gym. Finally from the white coat ceremonies to a variety of different presentations Lander Hall boasts an 800 seat auditorium complete with a full stage. SARAH AGUILAR-VREEBURG, PHARMD STUDENT, COLLEGE OF PHARMACY: In addition to the grove amphitheater there are several outdoor spaces for us to enjoy and use as a way to recharge. The student quad located between the administration and faculty office buildings for the College of Osteopathic Medicine and the College of Pharmacy includes some covered outdoor seating and a large grassy area. Our meditation garden is a great space to visit and quietly listen to the sounds around you. If you need to work off some nervous energy you can visit our indoor or outdoor gyms. Both the meditation garden and the outdoor gym were actually created under the direction of our student body. ANGELA MARTEY, DO STUDENT, COLLEGE OF OSTEOPATHIC MEDICINE: Located just over a mile away from the main campus at 690 Walnut Avenue you'll find our student services suite including our Office of Admission, Student Inclusion and Diversity, Registration, Financial Aid,

Bursar, Student Activities, and Academic Support Services. All services are provided and accessible online and students are also invited to set up virtual appointments as needed.

DR. TAMI HENDRIKSZ, DEAN OF THE COLLEGE OF OSTEOPATHIC MEDICINE AND INTERIM CHIEF ACADEMIC OFFICER: Our mission at Touro University California is to serve, to lead, and to teach, with a strong emphasis on social justice; we embrace and encourage diversity in all aspects. Through curricular and student club activities, our students are out there serving our communities addressing health and education equities. If this is your passion, we invite you to join the Touro University California family. Submit your application today!