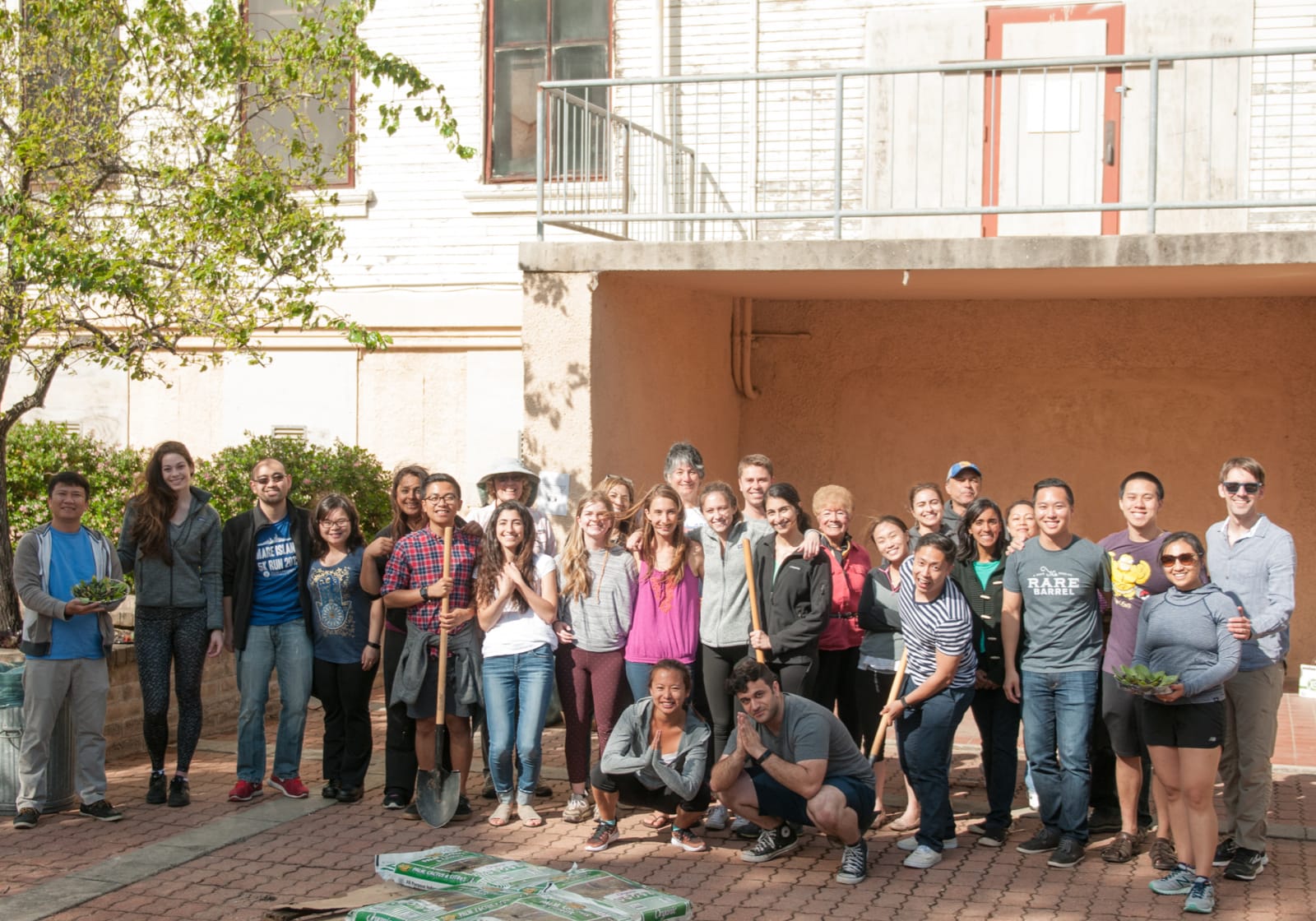 Health & Wellness
Being healthy doesn't just mean not being sick. It means thriving and achieving balance both physically and mentally. Student health and wellness is a top priority at Touro and there are several avenues to pursue it.
Student Health Center
Centrally located on campus, the Student Health Center is located in Building H-89 just behind the Mare Island Hospital and just down the hill from Wilderman Hall. It is fully staffed with a focus on helping you stay healthy. The Student Health Center can provide certain types of tests and treatments without the need for insurance, often at little or no cost to enrolled students.
Health Center Services Include: (but not limited to)
Evaluation for medical care
Treatment of Acute Symptoms — sore throats, colds, fevers, sinus symptoms, earaches, etc.
Other - Physicals, Flu Shot Clinic, COVID-19 testing, PPDs (TB skin test), and Other Vaccinations
Make An Appointment
Students are able to schedule an appointment while the center is open from 8:00 a.m. - 5:00 p.m. (Monday-Thursday) and 8:00 a.m. – 3:00 p.m. (Fridays). Contact the Student Health Center with questions or to make an appointment by calling 707-638-5220. Walk-ins are welcomed but depends on schedule availability.
Find Health Center Policies & Forms
Find Emergency & 24HR Services
Student Health Center Staff
Student Counseling Services
You are never alone at Touro University California. Through Student Counseling Services, you can receive psychotherapy and crisis intervention in a nonjudgmental environment. Services are free to all students regardless of health insurance. The health and wellness of the Touro University California community is always our first priority.
We are committed to serving you through in person or telehealth visits. We offer video sessions through a confidential, HIPAA compliant platform.
Student Counseling Services are available for:
Anxiety, Depressed Mood, Worry, & Anger
Family & Cultural Issues
Grief, Loss, & Bereavement
Changes in Thoughts, Feelings, or Behavior
Relationship Issues, Sexuality
Eating & Body Image Identity, Self-Esteem & Phase-of-life Challenges
Academic Performance & Life Path Issues
Loss of Self-confidence, Self-Criticism/Self-Doubt
Alcohol/Substance Abuse Issues
Make An Appointment
Student Counseling Services is open from 8:00 a.m. - 5:00 p.m. (Monday-Thursday) and 8:00 a.m. – 3:00 p.m. (Fridays) with evening hours be available by request.
To schedule your appointment, please call 707-638-5292.
Student Counseling Services Staff
Ryan Guetersloh
Director of Student Counseling Services
Licensed Marriage and Family Therapist
rgueters@touro.edu
Emergency & 24 Hour Services
If you need mental or physical health assistance after hours, please be sure to contact one of the following resources for help:
---
Touro University California 24/7 Counseling Support:
---
Touro University California Security:
---
Solano County Mental Health Services 24/7 Crisis Hotline:
---
Solano County Health and Social Services:
---
The National Suicide Prevention Hotline (24-hours):
---
National Sexual Assault Hotline:
---
National Domestic Violence Hotline:
---
Disaster Distress Hotline:
---
TUC Employee Assistance Program (EAP):
Health Policies & Forms
The safety of our students, faculty and staff is a priority to us. Our community members should periodically review our Student Immunization Policy, Covid-19 Updates, Occupational Exposure Policy & Procedures, and Student Health Center Forms.
Policies & Procedures
Student Health Center Forms
Sports & Fitness
TUC's campus is home to two indoor student fitness centers including the original fitness center located in Lander Hall and newly constructed student fitness center in the basement of Wilderman Hall. Both centers include a variety of different fitness equipment.
There is also an outdoor fitness gym and a nearby meditation garden. Different student groups are also engaged with yoga classes, high-intensity interval training (HIIT), and other fitness activities.