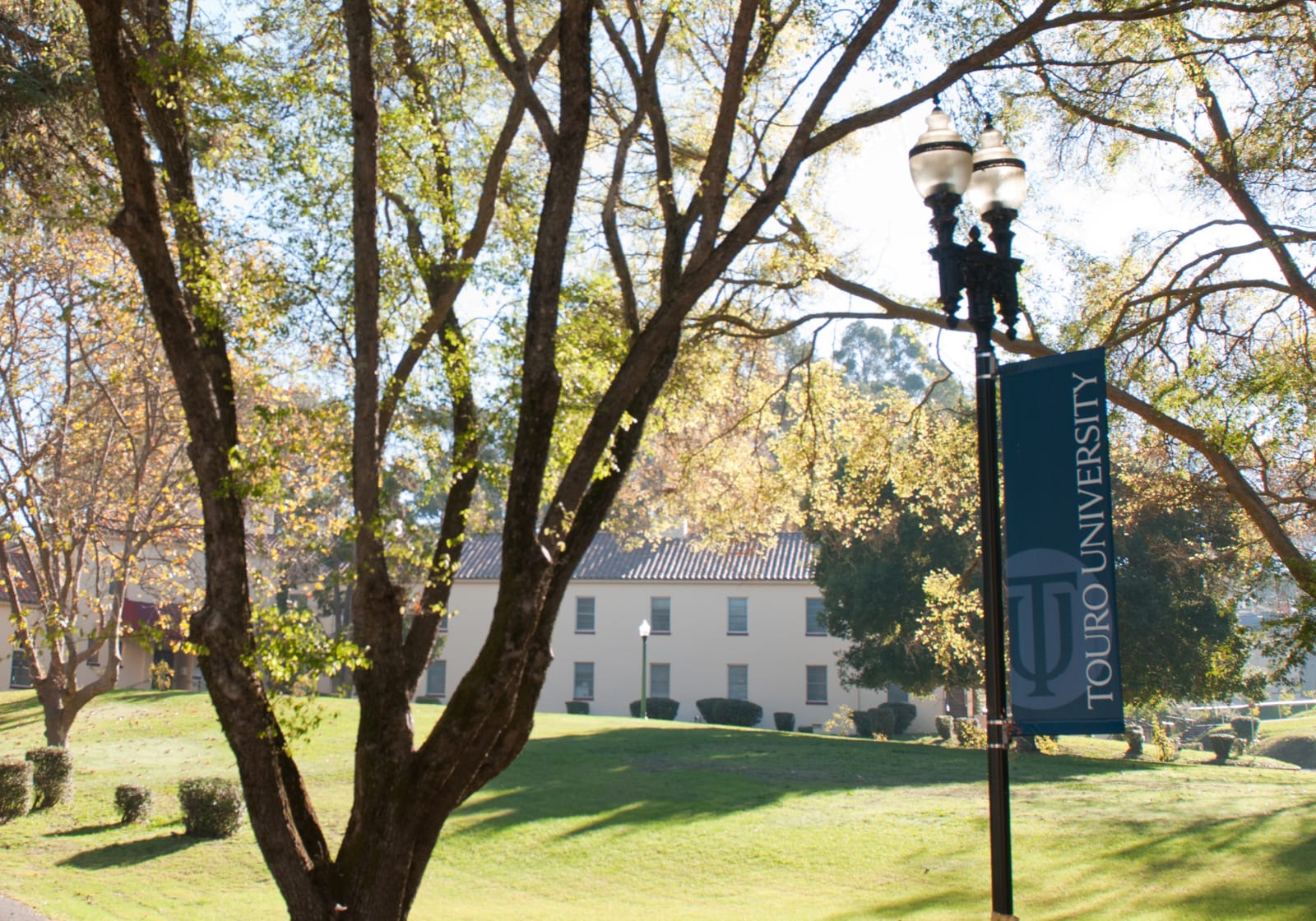 Office of Sponsored Programs
The Office of Sponsored Programs (OSP) provides pre- and post-award support in service of Touro University California investigators.
What We Do
The Office of Sponsored Programs (OSP) manages a diverse portfolio of federal, state, county, foundation, private, and industry sponsors, we partner with colleges and departments across the Touro University System to facilitate proposal submission, award acceptance and administration, and all sponsored financial invoicing and reporting throughout the life of the award.
Contact Us
For inquires contact us at tuc.osp@touro.edu.
Office of Sponsored Programs Staff
OSP Information
Support Information
Pre-Award Support
Office of Sponsored Programs Pre-Award supports Touro California Principal Investigators/Project Directors (PIs/PDs) in their pursuit of external funding by assisting with funding opportunity searches, consulting on all aspects of proposal preparation, working with investigators to develop detailed proposal budgets, preparing federal grant packages for electronic submission, facilitating internal proposal review and routing, submitting just-in-time (JIT) information to the sponsor, and ensuring all sponsored projects comply with University guidelines and policies as well as any required federal, state, and sponsor regulations.
Post-Award Support
The Grant Administrator supports all post-award financial administration of grants and contracts from budget setup through award closeout. Duties include ensuring compliance with federal, state, university, and sponsor policies and procedures; providing sponsored projects administration support to both Touro University campus members and Touro collaborators/partners; assisting in the preparation of materials related to internal, sponsor, federal, or state audit requests; assisting with quarter-end and year-end close-out of grants; providing monthly budget reports to Touro PIs; scheduling periodic meeting with PIs to provide budget projections, to review current costs and burn rates, and to assist with spending the grant within the awarded budget and sponsor terms; preparing and submitting interim and final financial reports for sponsors; creating and issues subcontracts on funded projects; training PIs and administrators on post-award management tasks associated with grants; approving and/or creating all reimbursement requests, procurement, personnel action forms, and purchase orders related to sponsored projects; and resolving complex accounting issues to include project over-runs, accelerated spending, and grant expiration dates.
Accounting Support
The Grants Specialist | Accountant supports the financial services operation in the management of funded grants and contracts received by Touro University. Duties include detailed accounting in the creation, classifying, posting, balancing, reconciling, and summarizing of financial transactions in accordance with accepted government and accounting principles; establishing the grant fund and initiating budget modifications for new and existing funded projects within the finance system; monitoring cash receipts in support of program invoicing; reconciling grant funds on a quarterly basis; maintaining complete and accurate accounting records for audit purposes; monitoring grants for the annual preparation of the Schedule of Expenditures on Federal Awards (SEFA); and supporting faculty, staff, and administrators with inquiries related to the fiscal accounting and reporting of for/or within the Office of Sponsored Programs.
Proposal Information
Funding Opportunities
At Touro faculty, staff, and students can utilize InfoEd SPIN to search for over 40,000 federal, state, local, private, and non-profit funding opportunities.
Intent to Submit
Notify and email the OSP at tuc.osp@touro.edu of the decision to pursue a funding opportunity as soon as possible. The Pre-Award Team must work with the Project Director in the development, routing, and submission of the proposal.
Timetable
The OSP should be notified at least four (4) weeks in advance of a proposal submission due date. For shorter turnaround times, there is less opportunity to review and vet the proposal which jeopardizes the competitiveness of the submission.
JIT (Just In Time)
A procedure used by NIH to postpone the collection of certain information normally required for all competitive proposals. JIT refers to the application timeframe in which applicants, notified by email, are required to submit updated and time-sensitive information to the NIH when an award is likely. To assist with JIT, email the OSP at tuc.osp@touro.edu as soon as possible.
Award Information
Award Notification
Awards are the official documents received from the sponsor which will include the final approved budget, the period of performance, and the terms and conditions of accepting the award. The award can be in the form of a grant, contract, MOU, cooperative agreement, research agreement, or subcontract. It is the responsibility of the Grant Administrator to review the terms of the award and to accept the award on behalf of Touro University. Contact and email to the OSP at tuc.osp@touro.edu any award documents as soon as funding notification has been received.
Fund Setup
Upon acceptance of a new award, the Grant Administrator will submit the necessary documentation to Finance to request the new grant fund number. The PI will be the designated financial manager of the fund and will be able to assign additional users to the fund after it has been created. The Grant Administrator will email the PI when the fund number has been created and can start spending against the award.
Award Re-Budgeting
After a grant or contract has been awarded, the PI may determine that the approved budget allocations are not consistent with actual project needs. The PI may request a formal reallocation of funds from one spending category to another category that better reflects the project requirements. This process, called re-budgeting or budget revision, must go through the Grant Administrator who will assist the PI with budget review and guide the PI on necessary steps, if needed, to obtain sponsor approval for a re-budgeting action.
Award Reports
Progress, financial, or other reports are generally required as part of the terms of the award. For assistance or questions regarding report requirements, email the OSP at tuc.osp@touro.edu.
About Compliance
Investigator Responsibilities
The Principal Investigator, Co-Investigators, Senior/Key Personnel and other individuals responsible for the design, conduct, or reporting on a proposal must complete a Disclosure of Financial Interests Form for every extramural funding request. A project cannot be awarded until all financial disclosures are in place with the OSP. The OSP will request this form during the proposal development process.
Mandatory Training Requirements
The Collaborative Institutional Training Initiative (CITI) Program is a provider of training for faculty, students, and staff who are involved in the design and conduct of research with human subjects. The web-based training is mandatory and must be completed before starting work on a project.