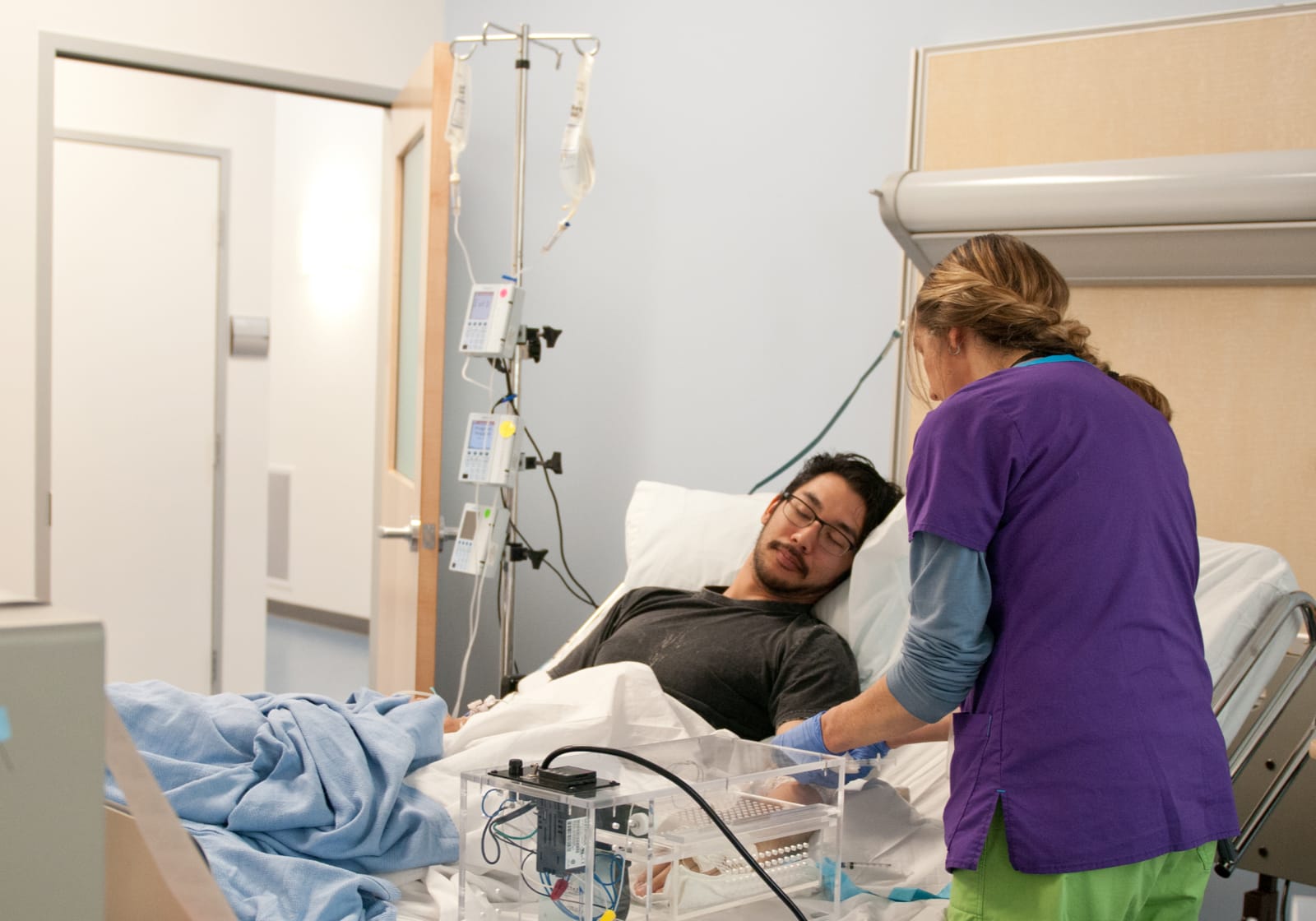 Metabolic Research Center
Research is an integral part of every program at Touro University California.
Our Metabolic Research Center (MRC) opened in January 2016 and provides an array of inpatient and outpatient research services for campus and non-campus users.
23

Types of research services offered
6

Research studies currently underway
4

Research studies recently completed
Research Services
The MRC provides clinical research services, equipment, and facilities for investigators conducting studies in broad areas of metabolic disease at its clinical research facility in Building H89 on the Touro University California main campus.
The MRC also provides specialized laboratory services in the MRC core research laboratory in Lander Hall. To see the cost of our services view our MRC Rates.
Clinical research services at the MRC include:
Nursing

Vital signs, anthropometrics
Phlebotomy, specimen collection, PK sampling
Oral glucose, meal tolerance tests
ECG

Physician services

Physical exams
Physician orders and medical oversight.
Research pharmacist

Dispense medication
Study drug accountability

Study coordination, including recruitment
Specimen processing
Specialized services

Glucose clamp
Body composition, bone density by DXA
Stable isotope procedures
MRC core laboratory services include:
GC/MS analyses for measurement of endogenous glucose production, gluconeogenesis, de novo lipogenesis
Plasma glucose and lactate analyses
Find Us