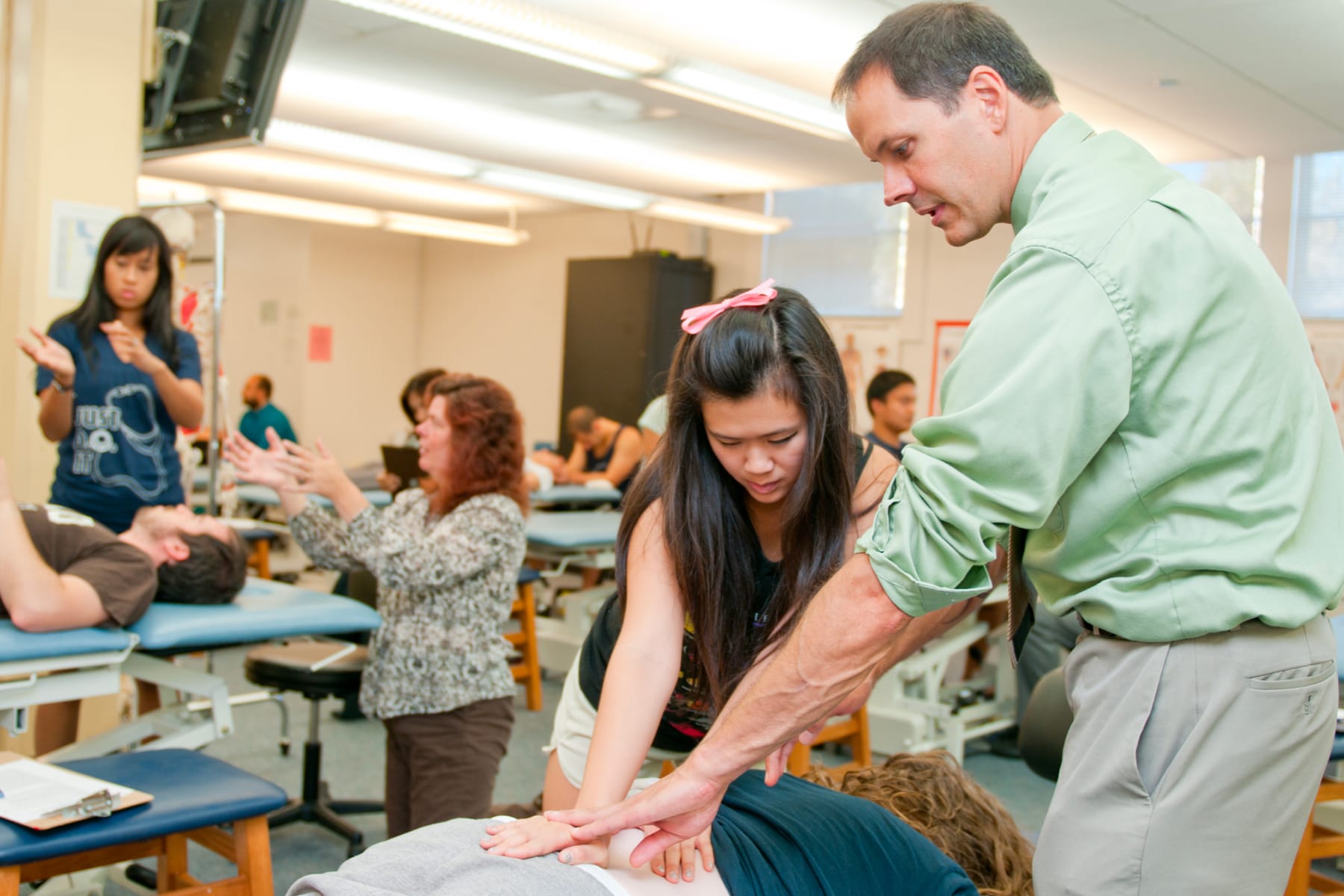 OMM Fellowship
Dedication and Growth.
Osteopathic medicine is a growing field and we are growing opportunities for students. That's why we offer an Osteopathic Manipulative Medicine fellowship to expand clinical and didactic experiences to enhance your knowledge and skill.
Our OMM Fellowship
The OMM Fellowship furthers the OMM Department's mission to integrate and apply osteopathic philosophy, concepts, and practices within the TUC COM curricula.
OMM Fellowship overview:
Begins in the third year of medical school. You will apply in your second year of medical school.
Participate in substantial clinical/didactic experiences.
Develop and deliver OMM medical education to peers.
Research development and support for established and new osteopathic topics.
Extend the typical four years of medical school to five.
Receive a stipend remuneration benefit and tuition relief for the additional year.
What you'll do as a fellow
Touro University California's College of Osteopathic Medicine Osteopathic Manipulative Medicine Teaching Fellowship (OMM Fellowship) represents a unique scholarly opportunity within the OMM Department. The Fellowship enriches the educational resources available to the Doctor of Osteopathic Medicine degree program and fosters the development of future osteopathic physicians.
OMM Fellows:
Are involved in the development and implementation of TUC COM curricula
Receive extra hands-on training in OMM/OMT in a variety of clinical settings
Have opportunities to enhance their osteopathic professional connections
Strengthen their medical education delivery concepts and skills
Develop a personalized project which may include research, educational tool development, and more
The program includes a stipend as well as tuition relief.
Fellowship Details
When to apply: You will apply for the OMM Fellowship in the fall of your second year. You will receive notification of acceptance toward the end of the fall semester.
Length of the program: The Fellowship adds one year to your medical school education. Fellows extend graduation from the DO program by one year.
How it fits into the DO Program: OMM Fellows serve three separate tours on campus – one each year of their final three years of clinical training. When they are not serving on campus for the Fellowship they will be completing their regular clinical rotations.
Fellows Are Expected To:
Help with the delivery of the OMM Department's curriculum. This includes teaching, table training in lab, content development, and individualized teaching/tutoring opportunities as needed or requested including makeup content or review sessions.
Participate in the OMM Teaching and Learning Center (TLC). OMM TCL is a lab designed to strengthen OMM skills with preceptor feedback. Fellows also have the opportunity to participate in other OMM clinical experiences with outside preceptors or at other student-run opportunities such as the SRFC.
Attend all regular and special OMM departmental meetings.
Initiate and participate in research or other scholarly activities. Research or scholarly activities must lead to a project that is completed before the end of your 5th year, prior to graduation. The project must include a physical deliverable. In the past, Fellows' final projects have included such things as:
Patient or student educational materials
A community-oriented healthcare project
New teaching curriculum
Randomized-controlled trials
Meet the OMM Fellows
Caroline Sipiora, COM Class of 2025
Caroline Sipiora is from Folsom, CA and studied Kinesiology at the University of Utah. While balancing her pre-medical coursework and extracurriculars, she represented her university as a student-athlete for their Division 1 volleyball team. After her collegiate endeavors, her time at a local practice as the inaugural Integrative Family Medicine Intern was pivotal; she broadened her understanding of systems-based biology and the art of restoring balance within the body. Her passion for human movement and addressing the entirety of a patient— mind, body, and spirit— have driven her to pursue the holistic practice of osteopathic medicine. She will be rotating at the North Bay site.
---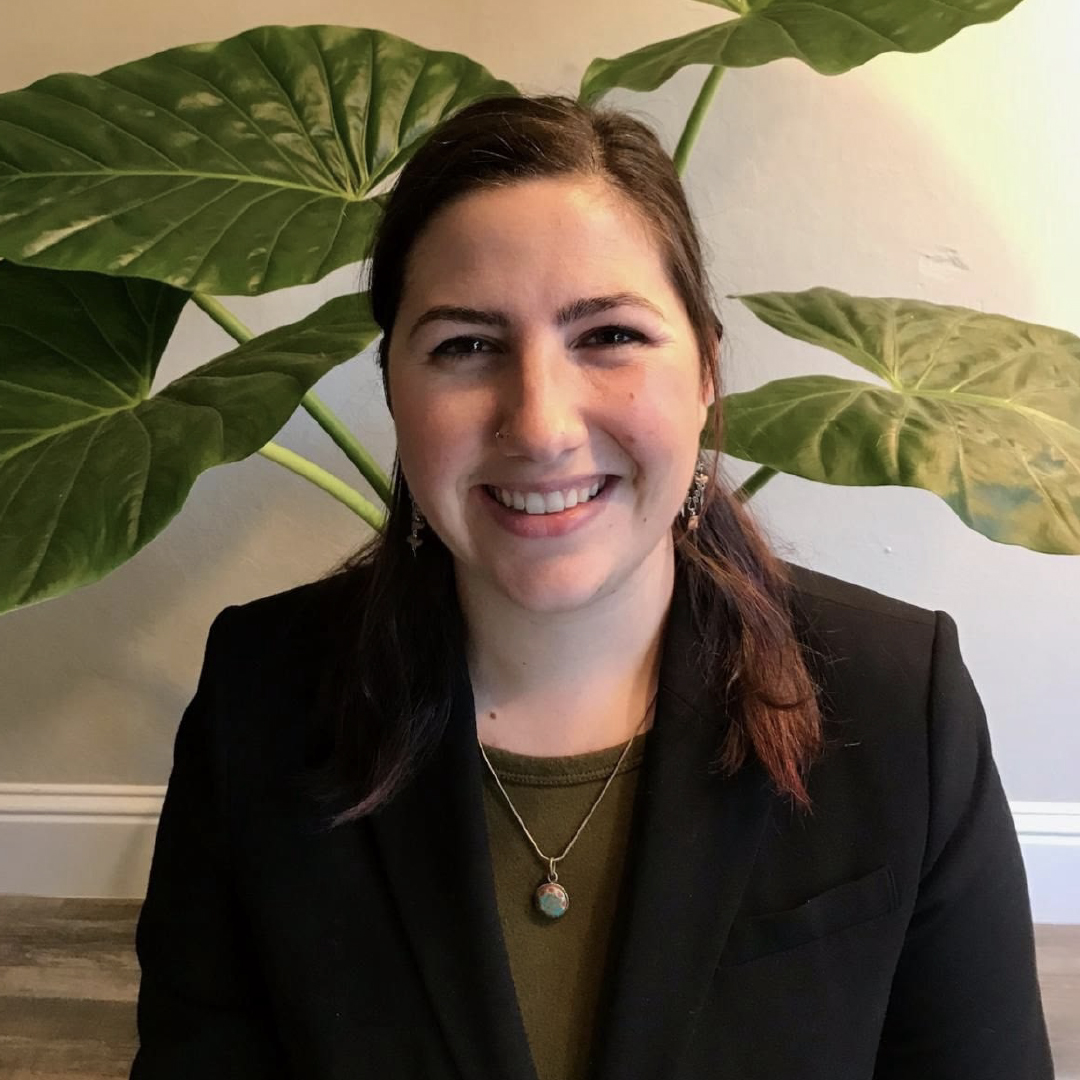 Chrissa Karagiannis, COM Class of 2024
Chrissa grew up in the Bay Area and graduated from UC Santa Cruz with a BS in Biochemistry and Molecular Biology. After graduation, she worked as a ED scribe at Natividad Medical Center in Salinas California, a Case Manager at the Santa Cruz AIDS Project, and as an AmeriCorps VISTA working in the Santa Clara County Opioid Coalition.
Chrissa's passions lie in substance use and addiction medicine, health policy, GME curriculum, and OMM. Chrissa hopes to apply to Family Medicine and pursue a fellowship in Addiction Medicine. Her favorite part of being an OMM fellow is being able to inspire, teach and mentor students, improve her skills in OMM, and embrace the osteopathic philosophy in clinical care.
In her free time Chrissa enjoys spending time with family and her beloved cat Spicey and rabbit Bunz Bunner. In her time off, she loves to hike, garden, and do many types of crafting.
---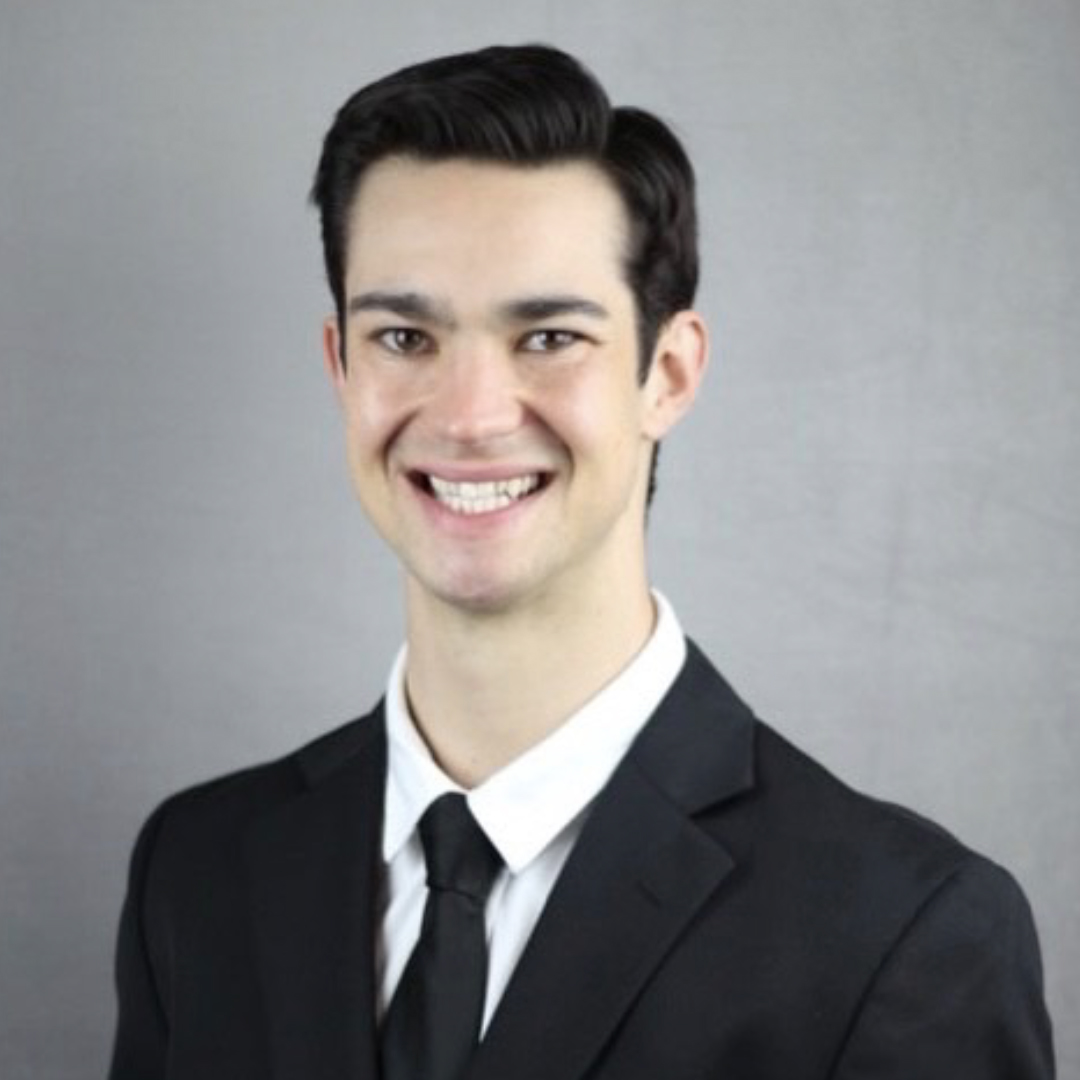 Lucas Hill, COM Class of 2023
Lucas Hill applied for the OMM Fellowship to improve his OMM skills and support pre-clinical medical students as a peer-mentor. He grew up nearby in Walnut Creek and attended Santa Clara University for his B.S. in Biology. At Touro, Lucas is pursuing a dual DO/MPH degree and enjoys volunteering for the Student Run Free Clinic and advocacy organizations like the Rainbow Health Coalition and Students for a National Health Program. In his free time, Lucas enjoys watching his favorite Bay Area sports teams (A's, Raiders, and Warriors) and spending time with family and friends. He is applying to Internal Medicine residency programs with plans to become a general internist."
---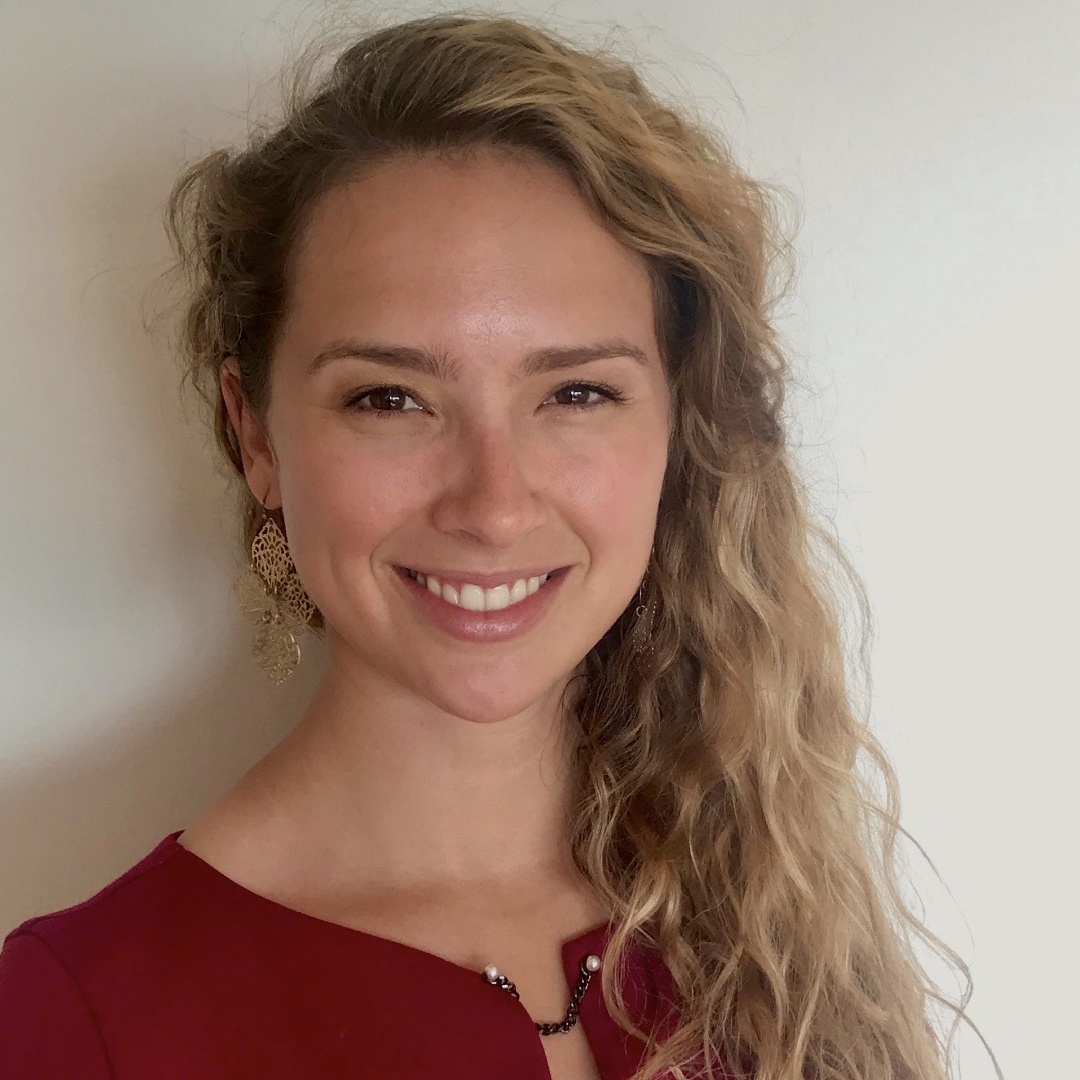 Heidi Molga, COM Class of 2024
My name is Heidi Molga. I grew up in Orange County and moved to Santa Cruz to study Neuroscience at UCSC. After graduating, I worked as a teaching assistant and researcher at UCSC for a few years. Then, I moved to the East Bay where I began working as a clinic manager for a pain and addiction medicine clinic while completing a post-bac at CSU East Bay. I enjoy traveling, learning other languages, and meeting traditional healers from cultures around the world. My experiences both at home and abroad have inspired me to pursue medical education through an integrative, functional, and osteopathic lens. My ultimate career goal is to provide direct primary care, with an emphasis on women's health and osteopathic manipulation. I enjoy spending time running long distances with my australian shepherd, rock climbing, hiking, dancing, skiing, and basking in the wonder and awe of the experience of human consciousness.