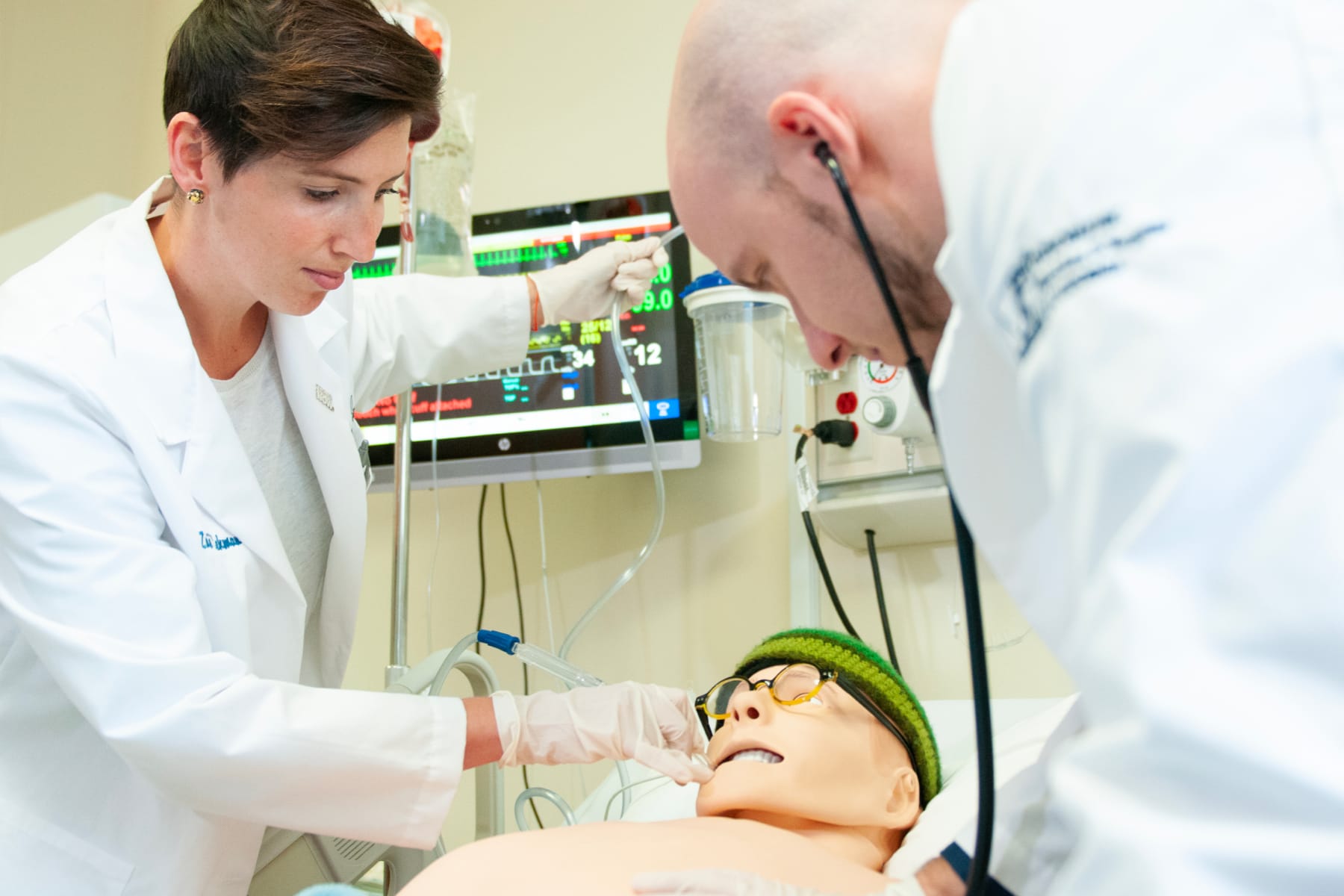 DO/MPH Application Instructions
If you're interested in the dual degree (DO/MPH), you must first apply to the College of Osteopathic Medicine(COM) through AACOMAS. Once accepted into the COM, you may then be considered, or you can apply, for the dual degree option.
As a dual degree applicant, letters of recommendation and official transcripts will not be required as part of this application; those documents will be retrieved from your AACOMAS application.
How to Apply
As part of the AACOMAS application
As part of the AACOMAS application, you will be asked if you want to be considered for the dual degree program. If you answer yes to this question, you will be prompted to answer a few short essay questions for the public health program; these questions do not influence your medical school application in any way. You will then submit your AACOMAS application as directed and if you are accepted into the COM, your application will automatically be forwarded for consideration for the dual degree program. No additional application fee will be required.
After acceptance at COM (not part of the AACOMAS application)
If you did not indicate an interest in the dual degree program as part of the AACOMAS application, you may apply later using the Touro University System application, available at apply.tu.edu/oc. Please note that a separate application fee will be required.
Because you previously used this platform to submit your supplemental application, you already have an account in this platform; please enter the email address and password you used previously, then click the "Log In" button. If you have forgotten your password, click the Forgot Password? link and follow those instructions to retrieve your password. Here are page-by-page instructions to take you through Touro's online application.
Welcome Page
New Application: Click this to create a new application in the system
Review Application: Click this to review an application that is in progress or to review an application you've already submitted. Note: This button will not be visible if this is the first time you've visited this website.
New Application Page
Location: Select Touro University California
College: Select College of Education and Health Sciences
Application: Select Dual-Degree MPH (TUC and TUN DO students only)
Programs Page
Entering As: Select New Student
Program/Location: Select Master of Public Health – (Mare Island)
Major/Track: Select your desired public health track. Note: This choice is not binding; you may choose a different track before beginning the program.
Term: Select Summer 2023
Applicant Information Page
Please follow the prompts and enter the required/requested information.
Additional Information
For the essay questions in this section, you may draft your responses in Word, then copy and paste them into the appropriate fields. Your responses should be 1,000 words or less.
For the other prompts, please respond as appropriate.
Terms and Conditions
Please review, then indicate your agreement to the stated terms and conditions.
Submit Application
This is your last opportunity to make any edits/changes to the information you've provided. No letters of recommendation or application fees are required for this application. When you click Submit, your application will be submitted and you will not be able to make any further edits.
To review your application after submission, return to the Application Dashboard, then click on Application Summary.