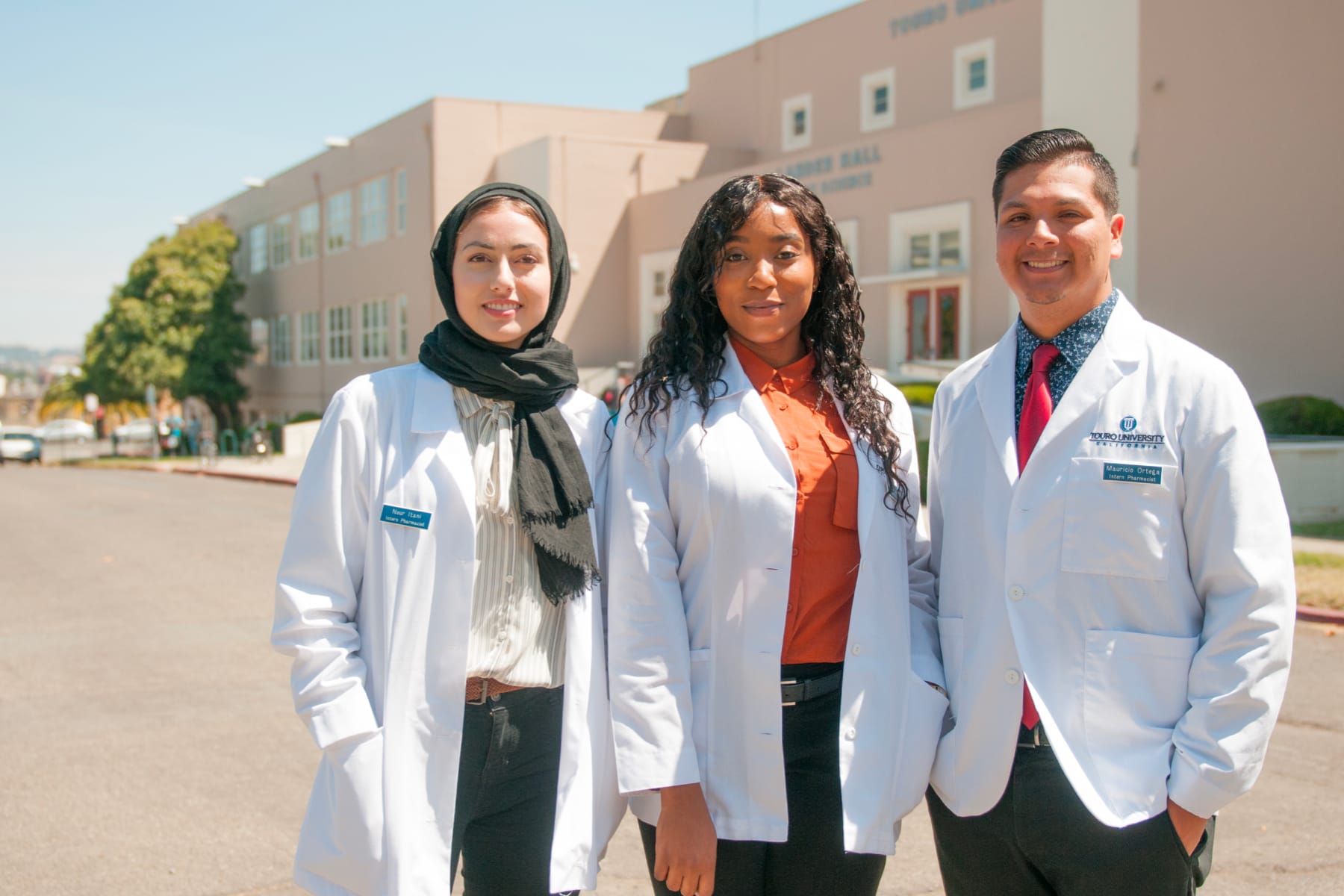 Co-curricular and IPE
Our curriculum develops pharmacists that are professionals at the top of their field and work as part of a team of healthcare professionals.
Interprofessional Education (IPE)
The College of Pharmacy promotes and models interprofessional education to provide students the necessary skills to work collaboratively with other healthcare professionals. Working with an interprofessional team of faculty members from the College of Osteopathic Medicine and the College of Education and Health Sciences Public Health, Physician Assistant, Nursing, and Education Programs, we aim to prepare TUC students to acquire the skills and competencies needed to fully participate in the American healthcare system's changes towards achieving more equitable, patient-centered care.
The Interprofessional Education Consortium (IPEC) Core Competencies include:
Values/Ethics for Interprofessional Practice: Work with other professions to maintain a climate of mutual respect and shared values
Roles/Responsibilities: Assess and address the healthcare needs of patients and populations with appropriate knowledge of health professional roles and responsibilities
Interprofessional Communication: Communicate with patients, families, communities, and other health professionals in a responsive and responsible manner that supports a team approach
Teams and Teamwork: Perform effectively in different team roles to plan and deliver patient/population-centered care that is safe, timely, efficient, effective, and equitable
Our IPE curriculum builds on IPEC core competencies and works to foster an environment and culture effectively collaborate with other healthcare professions to deliver patient centered care and improve patient outcomes.
IPE Throughout the COP Curriculum
IPE learning opportunities at Touro University California College of Pharmacy include, but are not limited to, completion of online modules where P1 students learn about IPE, its core competencies (i.e., values and ethics, roles and responsibilities, communication, teams and teamwork), and participate in activities that prepare them for a campus-wide IPE day focused on varying contemporary themes, including substance use disorder. Attendance at and participation in these events is mandatory and tracked as part of the PRMC 626A/B courses.
During their P2 year, students engage in an interprofessional "diabetes week" where, in collaboration with students from the College of Osteopathic Medicine, Physician Assistant and Nursing programs, they work in Interprofessional teams on the management of complex diabetes cases. Additional service-learning IPE activities where students work in small Interprofessional groups within defined communities are also in development. Attendance at and participation in IPE events is mandatory and tracked as part of the PRMC 627A/B courses.
In the third and fourth year, during their Advanced Pharmacy Practice Experiences, students have additional opportunities to engage and interact with healthcare professionals from varied disciplines to gain a deeper understanding of interprofessional practice, and apply the skills and competencies needed to fully participate in a healthcare system focused on achieving more equitable, team-based and patient-centered care.
Co-Curricular Activities and Components
The College of Pharmacy incorporates co-curricular experiences that advance the development of professional attitudes and behaviors in all students. Co-curricular experiences live alongside the curriculum but are external to classroom, laboratory and practice site experiences. They are intended to complement and advance the learning that occurs within the formal curriculum, particularly learning 45 related to such areas as education and effective communication, cultural sensitivity, self-awareness, leadership, innovation and entrepreneurship, and professionalism.
P1 and P2 students are required to complete a total of five (5) self-selected/self-initiated co-curricular activities annually that meet the affective domain categories listed in the table below. A guided reflection report must accompany each of these activities and will be uploaded to E-value. Failure to comply with co-curricular requirements before the start of the next academic year will result delayed academic progression and may be referred to the Professional Conduct Committee.
Annual Requirement for Self-Selected/Self-Initiated Co-Curricular Activities for P1 and P2 students
Each student is required to participate in one activity (not hours) in each of the following affective domain categories:
Education/ Communication
Cultural Sensitivity
Leadership
Innovative Entrepreneurship
Personal & Professional Development
Note: One activity can fulfill the requirement of no more than 2 affective domain categories.
Students are directed to visit E-value for a list of currently approved co-curricular activities. Students wishing to initiate a new co-curricular activity should submit their request to tuc.copco_curriculumadmin@touro.edu. The form to request approval for co-curricular activities is available in E-value.
The 2021-2022 Co-Curriculum handbook provides a detailed description of the co-curriculum and its requirements, and is available in E-Value.