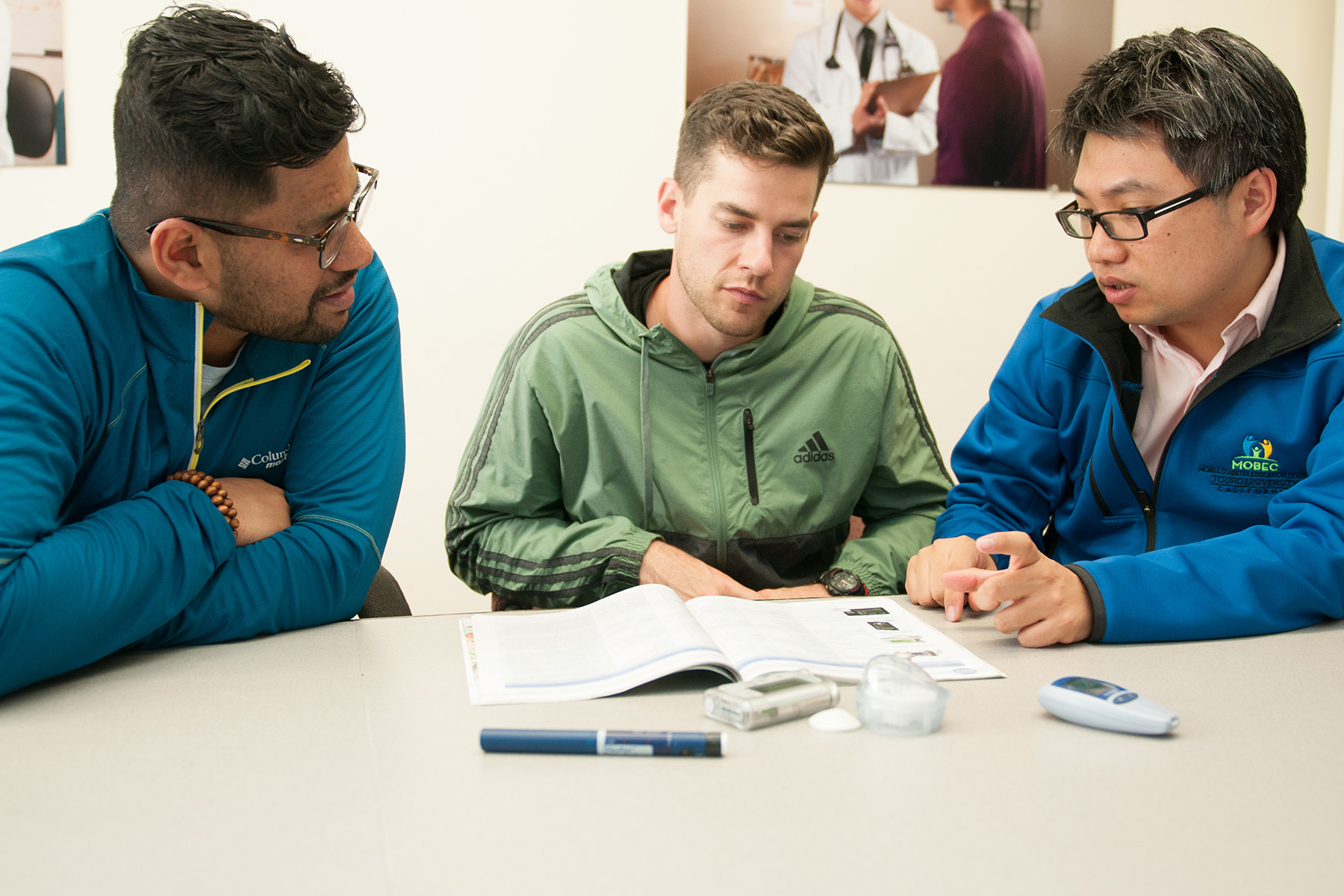 Pharm2Home Initiative
Founded in 2020 through a grant from Sutter Health, the Pharm2Home Initiative focuses on caring for individuals suffering from chronic diseases. Our help takes place beyond clinic walls and between medical appointments.
34.2 million

Americans live with diabetes*

6 of 10

Americans deal with at least one chronic disease every day, including diabetes and heart conditions*

$320 billion

estimated annual cost for diabetes in the US*
*Source: National Center for Chronic Disease Prevention and Health Promotion
Who We Are
Led by a Touro team from the College of Osteopathic Medicine, this chronic-disease, medication-management program works via home and telehealth/telemedicine visits. TUC believes in giving back to the community and instilling service-led values in our students. Pharm2Home does just that.
Individuals with chronic diseases are medically vulnerable in many ways. Such vulnerability is only made worse when that person is also economically challenged, culturally isolated or otherwise at risk.
Our Pharm2Home program focuses on these individuals by working to help them manage their health in between visits to their primary care providers and specialists. We focus on six pre-identified chronic conditions: type 2 diabetes, hypertension, chronic kidney disease, heart failure, asthma and chronic obstructive pulmonary disease (COPD).
What We Do
The Pharm2Home Initiative is a chronic disease and medication management program that works by delivering home and telehealth/telemedicine visits. Note: Home visits are on hold during Covid-19 protocols.
The initiative focuses on managing these six pre-identified chronic conditions:
Type 2 Diabetes
Hypertension
Chronic Kidney Disease (CKD)
Heart Failure
Asthma
Chronic Obstructive Pulmonary Disease (COPD)
In between enrollees' medical appointments in clinics, the goals of the Pharm2Home initiative are:
Prevent acute episodes requiring emergency medical intervention.
Encouraging behavioral modifications relating to the management of chronic conditions in low-income populations in Solano County, CA.
Through delivering home and telehealth/telemedicine visits, the Pharm2Home team anticipates improvements in the following areas for enrollees:
clinical
educational
behavioral
psychological/humanistic
If you have questions about the program, please contact Dr. Clipper Young at clipper.young@tu.edu.