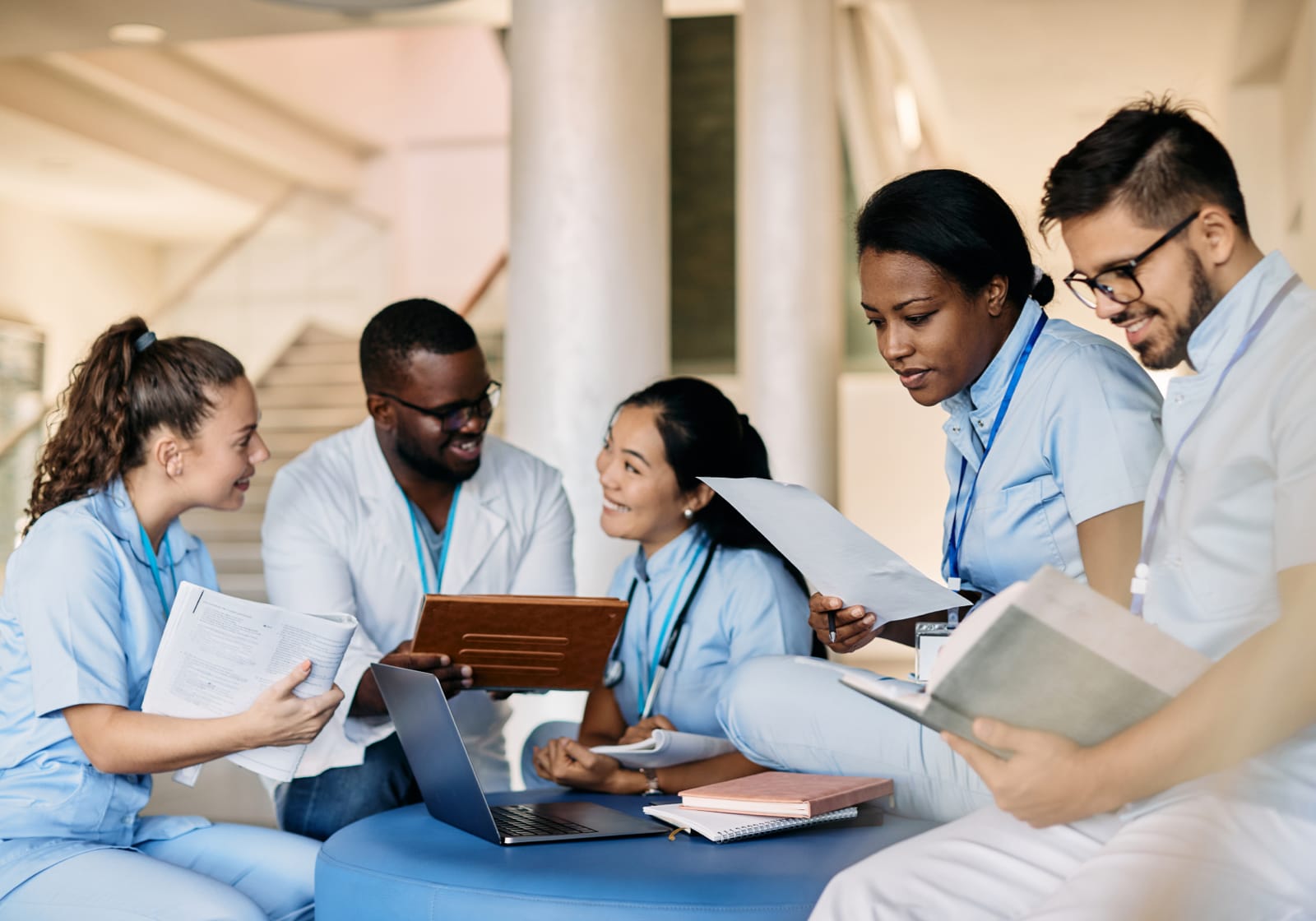 Academics
Our 28-month Physician Assistant Program provides comprehensive medical education and clinical training to prepare you for PA licensure.
Our intensive curriculum trains you in the basic and medical sciences and prepares you for entry into clinical practice, where you will work in collaboration with a physician and an interdisciplinary healthcare team.
PA Education in Los Angeles
The physician assistant profession is one of the fastest growing and in-demand professions, at the forefront of healthcare. Touro University California is dedicated to the education and training of highly skilled and competent physician assistants. The Los Angeles Physician Assistant Program will provide up-to-date evidence-based medical education in a traditional, full-time format. After graduation and licensure, you will be well-prepared to enter clinical practice in a variety of healthcare settings. Many of our PA graduates throughout the university system choose to work in primary care, but your training will prepare you for employment in medical and surgical disciplines in both the hospital and outpatient care settings.
PA Program Format
The program consists of 7 semesters over 28 months, including summers. The curriculum is a lock-step format and everyone accepted into the program must complete the same coursework in the same sequence, regardless of past degrees. No coursework exemptions will be granted. Advanced placement is not granted for the Los Angeles PA program. It's necessary that you complete the full curriculum as delineated in its entirety.
The first 12 months, divided into three consecutive semesters, are devoted to preclinical didactic classes in the basic sciences, clinical medicine, behavioral sciences, and research methodologies.
Following this, the clinical phase is divided into three semesters over 12 months. The clinical semesters are divided into nine supervised clinical practice experiences/rotations - seven required and two electives.
The culminating (final) semester includes additional coursework, a Capstone Project, and the completion of the Community Service course. The PA program provides a dynamic learning environment and stresses the importance of continuing medical education.
For all information on our policies, please see the TUC catalog.
The Curriculum
Preclinical Education
During your first semester, you'll take classes in clinical physiology, pharmacology, and molecular mechanisms of diseases as well as learn about the application of microbiology concepts to clinical practice. A combination of lectures and skills labs will introduce to the concepts and techniques of medical interviewing, obtaining an accurate history, and performing a complete and thorough physical examination. You will also discuss the psychosocial and cultural issues in healthcare as they relate to the PA profession.
In the second didactic semester, you will begin your clinical medicine courses, which include pulmonary medicine, cardiology, hematology, rheumatology, pediatrics, surgery, and women's health. During your third semester, you'll have the opportunity to learn about emergency medicine, research and biostatistics, and additional clinical medicine specialties such as neurology and endocrinology. By the end of your last didactic semester, you will be well-prepared to enter the clinical phase of the program and enhance your knowledge and skills on clinical rotations.
Clinical Education
Clinical rotations and experiences are the central focus of your second-year curriculum. Through supervised clinical practice experiences (SCPE), you will have the opportunity to apply the skills and knowledge you've developed in the first year of the program.
As part of your clinical education, you'll undertake seven required rotations in the following:
Emergency Medicine
Family Medicine
Internal Medicine
Surgery
Pediatrics
Obstetrics/Gynecology
Behavioral Medicine
In addition to your required rotations, you will also take two electives in medicine and/or surgery specialties. Training under the supervision of a clinical preceptor, you'll gain experience in performing physical exams, diagnostic skills, and therapeutic procedures, while further enhancing your clinical reasoning and problem-solving abilities.
Graduation Requirements
To qualify for graduation with an MS in Physician Assistant Studies, you must successfully complete all courses and rotations, totaling 123 credits, with an overall program GPA of B- (80%) or better. This includes:
Successful completion of the didactic coursework and a required master's capstone
Successful completion of the summative evaluation (MPAC 636)
Successful completion of all skilled clinical practice experiences (SCPE/rotations)
Successful achievement of the program competencies
The above requirements are reviewed by the Academic Progress Committee, following which the committee Chair (Program Director) informs the Registrar's Office that you are qualified to graduate.