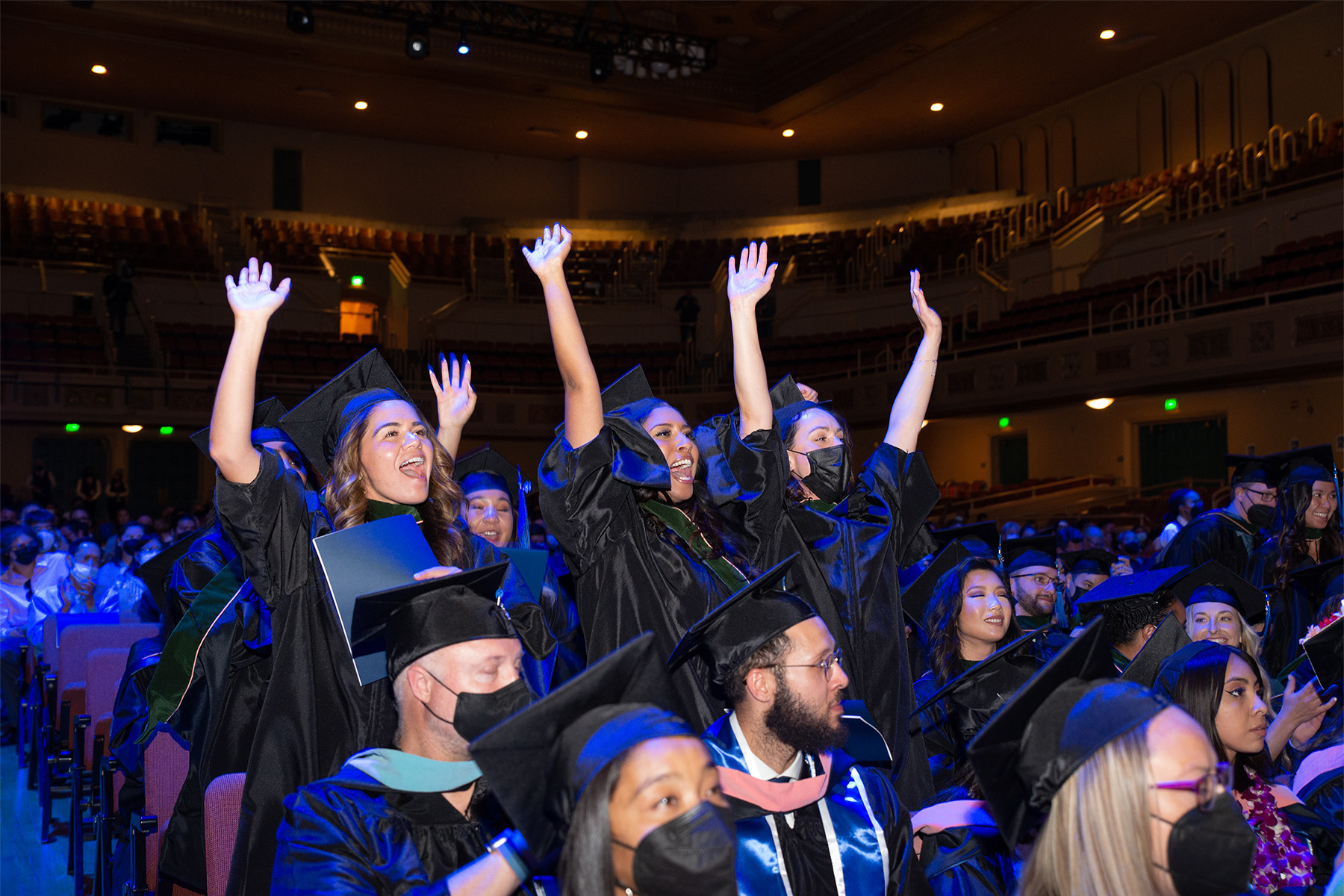 Alumni Mentorship
You have something to offer the world and Touro.
When you share professional and personal experiences and expertise with current students the connections made prepare our students for success and leave a lasting impact on our community.
Meaningful Mentoring
We believe the educational path begun at Touro isn't linear, it's circular. Our students and our Alumni benefit enormously when there is a symbiotic relationship between the two groups. Not only are these relationships mutually beneficial, in a very real sense they also benefit our communities, our country and the world.
Alumni Mentors provide knowledge, understanding and perspective that students have consistently said they desperately want and need. Students, on the other hand, provide Alumni with new enthusiasm, inspired optimism, and untapped ability.
Symbiosis. Reciprocity. Excitement. Fulfillment. Our Mentorship program offers these things to you, as an alum, and to our students, as individuals on the precipice of a great professional future.
The Mentorship Program
Alumni Mentors
The Touro California Alumni Mentor Program enables you to share your professional and personal experience and expertise with current Touro California students. The connections made in the program help prepare our students for a successful future and leave a lasting impact on our campus community.
As an Alumni mentor, you will have the opportunity to advise student(s) through academic guidance, career advice and personal development for the academic year. We encourage mentors and mentees to connect on a regular basis (i.e. once-a-month phone call, in-person meeting, or email conversation). However, the frequency and form of communication are things you may determine together.
You do not have to be on campus to leave a footprint at Touro. Whether you are right down the street or across the globe, we invite alumni from around the world to be part of the Touro California Alumni Mentor Program.
What Mentors Do
Commit to serving as a resource to your mentee student.
Provide your real-world experience re: jobs, industry knowledge, and career aspirations.
Assist with your mentee student's personal growth.
Discuss common fields of interest.
Offer suggestions and feedback.
Share experiences of working in your particular field.
Encourage goal-setting and achievement.
Respond to emails from the program administrator.
The Structure and Commitment
We keep the program unstructured so it can easily fit into a busy lifestyle. We provide tips and tools that are helpful to keep the conversation going.
The time commitment for the program is as short as one semester and as long as you and your mentee want to spend on the program.
An Alumni may participate as many times as they would like through the Touro California Alumni Mentoring Program.
Try to communicate with your mentee as often as possible. The contact communication can be a mix of phone calls, email, personal meetings if possible, etc.
As a mentor, you will only be paired with as many mentees as you see fit.
Student Mentees
As a Touro California student, you have exclusive access to a robust network of Alumni who are eager and willing to meet you and share their wisdom and knowledge about life after Toruo. The Alumni Mentor Program is a unique opportunity for you to form meaningful and lasting relationships with Alumni that will extend beyond campus walls.
As a program participant, you will be paired with a mentor for an entire academic year. We encourage mentors and mentees to connect on a regular basis. You will decide the frequency and form of communication together.
Mentee Opportunities and Commitments
A chance to learn from the mentoring relationship by communicating your goals and aspirations to your mentor.
An opportunity to learn to balance personal and professional relationship with your mentor — just as you will with colleagues and leaders throughout your career.
You'll set aside time for the mentoring process and keep all scheduled appointments with your mentor and display professional behavior.
You will learn to respond professionally, in a timely manner, to your mentor's feedback.
You can be open and honest with your mentor about your challenges and weaknesses.
As in the professional world, if something concerning your mentor needs to be discussed with others, it should first be discussed within the mentoring relationship.
As part of professional development, you'll commit to working with the Career and Professional Development office to review and update professional resources, including resume-building and soft-skill preparations.
Mentee Eligibility
To become a mentee, you must have completed at least one semester at TUC and be in good academic standing (3.0 cumulative GPA or higher).
Matching Process
Students and Alumni are thoughtfully paired based on a variety of factors including course of study and career aspirations. It is important to note that student protégés and Alumni mentors may not have the exact major or career but we believe our Alumni mentors have much more to offer than just career advice! All of your professional, personal, academic and life experiences are valuable to share.
While we cannot guarantee every Alumni volunteer will be paired, willing Alumni volunteers who are not paired are offered other opportunities to support students.
Join The Program
Online Application Forms for the Mentorship Program are coming soon! In the meantime feel free to reach out to our Alumni Engagement Director.
Glen A. Faison
Alumni Engagement Director
707-638-5282
gfaison@touro.edu