College of Pharmacy Preceptor Spotlight: Dr. Maya Yoder
Touro Alumna Leverages Hospital, Retail Experience to Support Touro Program
August 30, 2023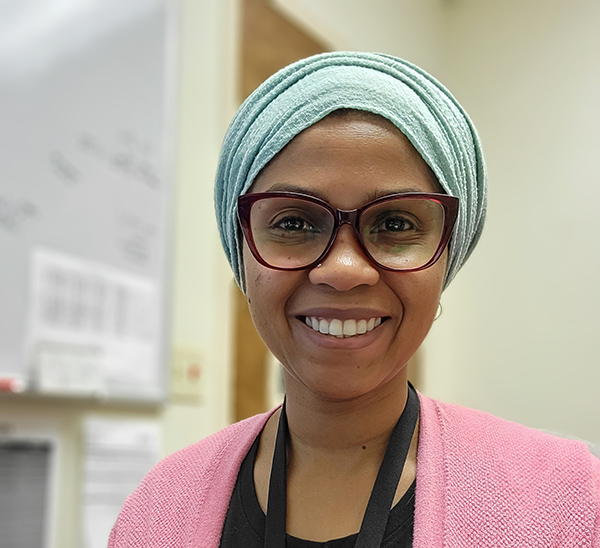 Dr. Maya Yoder is a Touro University California College of Pharmacy graduate and a preceptor for the pharmacy program.
Dr. Maya Yoder, PharmD, graduated from Touro University California's College of Pharmacy in 2015.
She started her career as a retail pharmacist at Rite Aid and has also worked in that capacity for Safeway, Raley's and the University of California, Davis. She is currently a clinical staff pharmacist at Sonoma Valley Hospital.
Her experience in both hospital and retail pharmacy has given her the opportunity to help patients in both settings. This has been facilitated by additional education and training.
Broad Experience
Yoder has earned Board Certification in Pharmacotherapy (BCPS) and in Ambulatory Care (BCACP). She also completed a certificate in Transitions of Care (TOC) and Medication Therapy Management (MTM) from Cedars-Sinai Medical Center that led her to initiate a pharmacist medication wellness program for Sonoma Valley Hospital in 2020 when she began seeing MTM patients at the Sonoma Family Practice Clinic.
Yoder since becoming a pharmacist has also earned an Emergency Medicine Certificate through the American Society of Health-System Pharmacists (ASHP).
She earned her Bachelor of Science degree in Chemistry in 2008 from Valdosta State University in Georgia before beginning the postgraduate PharmD program at Touro University California in 2011.
Eye on the Future
Yoder has been mentored by many dedicated pharmacists and is working on a master's degree in Pharmacy Leadership at the University of Cincinnati. She hopes to leverage this to contribute her expertise as a future leader in Pharmacy.
Yoder in her free time enjoys cooking, traveling, and honing her multilingual skills. Most recently she is becoming adept at French and Arabic.