New School Year Welcomes Students and New Leadership
Dr. Tami Hendriksz is now the Interim Chief Academic Officer in addition to being Dean of the College of Osteopathic Medicine (COM), and Newman Hoffman is Interim CEO and Vice President
August 03, 2023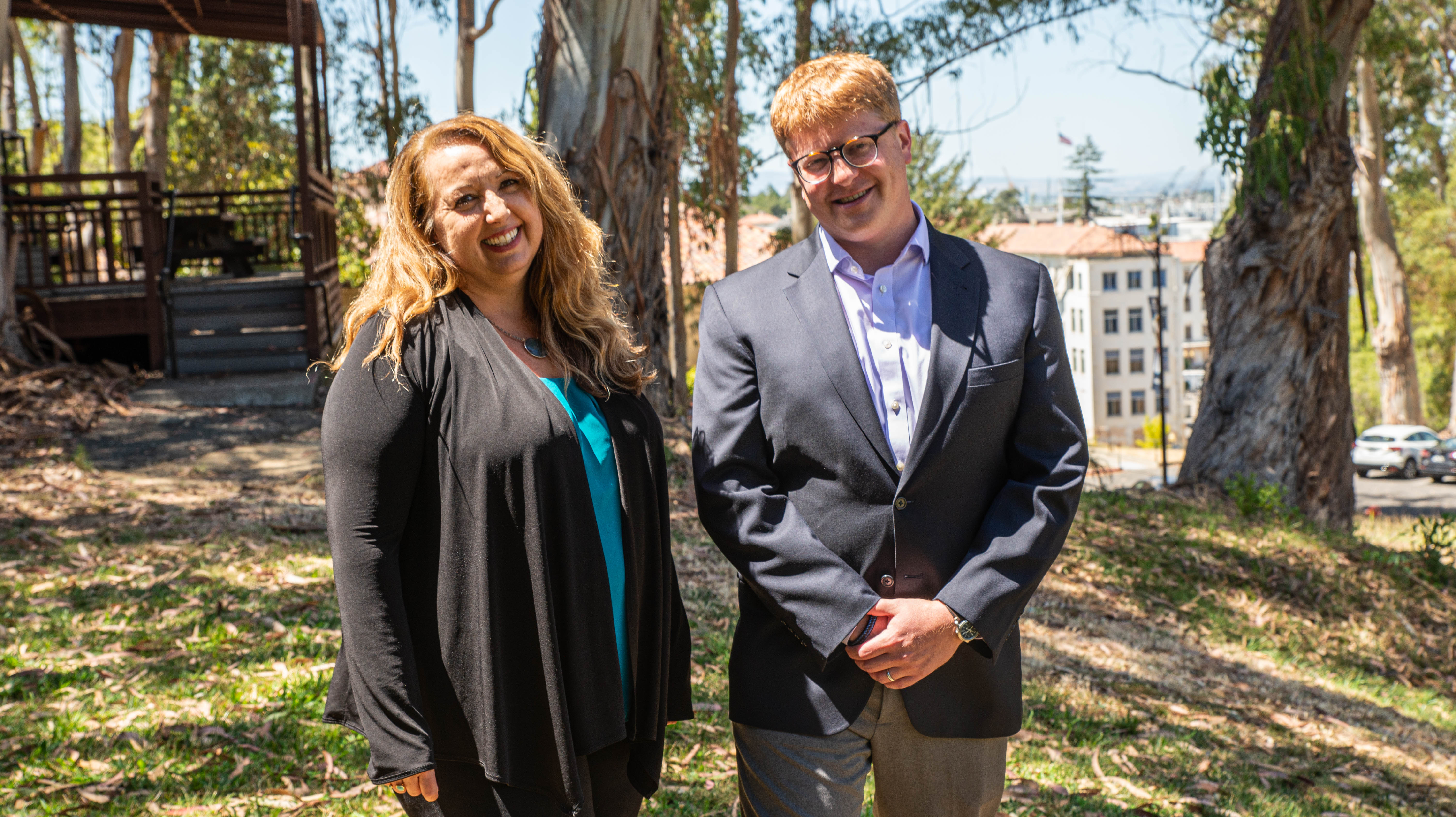 The thrill of a new school year comes with added excitement for two leaders that have stepped into new interim positions at Touro University California (TUC): Dr. Tami Hendriksz is now the Interim Chief Academic Officer in addition to being Dean of the College of Osteopathic Medicine (COM), and Newman Hoffman is Interim CEO and Vice President. Together, they bring experience, dedication, and vision to their respective roles.
The journey has come full circle for Hendriksz: she is a 2006 alumna of COM with deep-rooted passion for pediatrics, community service, and medical education. With over 14 years of service as a faculty member, Hendriksz brings a profound understanding of Touro's mission. She has an extensive list of awards as a student at TUC, resident at Children's Hospital Los Angeles, and faculty member at TUC including 5-time "Teacher of the Year."
"The students are why I am in academia," says Hendriksz, who is elated to foster the advancement of the entire TUC student body.
Hendriksz envisions collaboration and sense of connection between colleges on the TUC campus and the others in the Touro-wide system. The improved rapport can enhance communication throughout all sectors of the campus, help create an atmosphere of increased transparency and trust, and aid with retention and recruitment of faculty and staff.
During the COVID-19 pandemic, Hendriksz played a significant role in assisting the campus in determining effective risk mitigation strategies. Additionally, in her roles as a COM faculty member, pediatrician at the Solano County Clinics, medical director of the Vallejo elementary school-based clinics, and medical director of the pop-up vaccination clinic program (Touro CARES MVP), Hendriksz has been extensively involved in community outreach events.
Joining Hendriksz is Hoffman, a seasoned professional in higher education operations. He worked on strategic projects at Touro University in New York and New York Medical College, such as the affiliation with Lovelace Biomedical Research Institute, a partnership that continues to yield significant benefits for Touro faculty involved in research and clinical trials. Hoffman's contributions at TUC are equally impactful, as he played in facilitating the growth of Touro University Medical Group, and successfully relocating operations back to campus following the challenges posed by COVID.
A priority on Hoffman's agenda is to complete the renovation of Truett Hall in time for the COM class size increase. Ensuring that the staff and faculty have adequate resources to continue supporting community efforts is of paramount importance. Crucially, the next six months will be a time of active listening, gathering valuable feedback on what the university is excelling at and identifying areas where improvements are necessary.
"I really look forward to finding other opportunities to improve the campus physically and infrastructure wise that will allow the great things that people are doing here to shine," says Hoffman.
United by a shared vision, Hendriksz and Hoffman are focused on strengthening new initiatives such as a proposed Physician Assistant program in Los Angeles.
That collective plan also includes enhancing the visual appeal of the TUC campus, with a newly launched initiative called Beautiful U. This transformative project includes road repairs, updated signage, the completion of Truett Hall, and landscape projects. By creating an aesthetically pleasing and welcoming environment, they seek to elevate the overall campus experience for all members of the Touro community.
As the interim positions evolve, Hendriksz and Hoffman's leadership will continue to shape the institution and foster a strong sense of community at Touro University California.