Mentors Help Put Students On The Right PATHS
Pathways in Achievement to Total Health in Students
March 17, 2023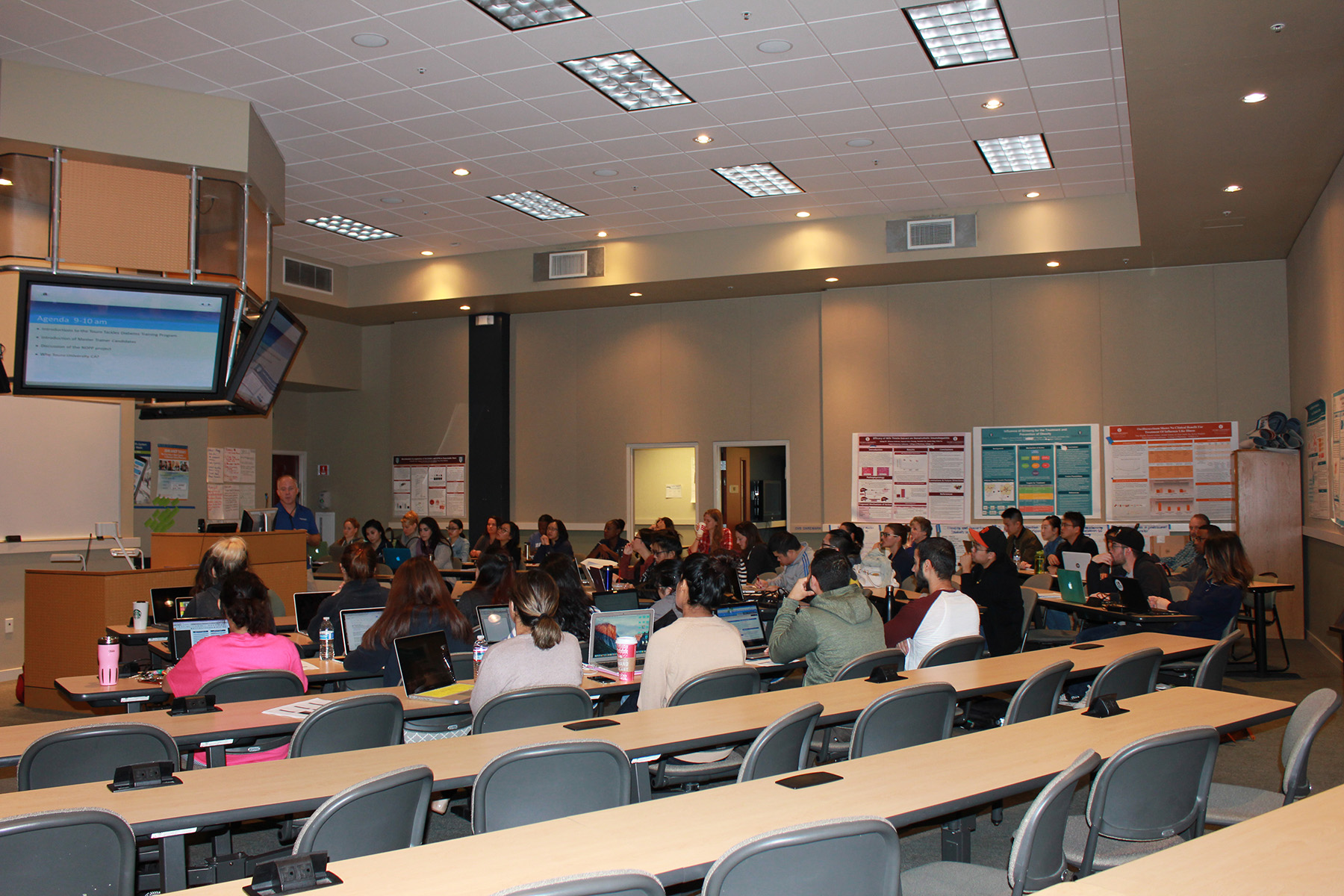 Pathways in Achievement to Total Health in Students (PATHS), a partnership between Sierra Health Foundation's Elevate Youth project, Touro University California, The Mentoring Center, and Kaiser Permanente, helps connect mentors with Vallejo youth in an effort to reduce the occurrence of and education around substance abuse among this age group, improve resiliency, increase graduation rates and improve overall community wellness.
The program targets 12–18-year-olds from Mare Island Tech Academy and Vallejo High from lower-income communities of color, tribal communities, and the LGBTQ+ community with mentors with similar backgrounds to help provide the support for success these students need.
Dr. Lisa Norton, Dean of the College of Education and Health Sciences at Touro, helped get PATHS off the ground with several partner organizations and is excited to see PATHS grow from it.
"It was really important to me for this program to specifically include students from Vallejo TUC's home community." Dr. Norton said.
"The PATHs Mentoring program was an inception of mine when I started at Touro University California over 6 years ago. I found many others at Touro and with our partner Kaiser Permanente who had the
same vision and/or were already doing active work to wrap arms around our local VCUSD students to provide community support," she added.
"We are truly living our social justice mission by providing this mentoring program. It benefits the mentors as much if not more than the mentees and excited to expand this year with 7th and 8th graders at Mare Island Health and Fitness Academy and at Vallejo High School with the Sierra Health Foundation Elevate Youth grant. We have also been able to open up to many Touro graduate students as mentors as we have expanded and they are so excited to be a part of this initiative to support a youth that is much like themselves," Dr. Norton said.
Latasha Washington, a Touro graduate, serves as the PATHS program director and has helped expand the number of teens and mentors in the program.
Through a $600,000 grant through Sierra Health Foundation, PATHS now serves 24 total students, 14 from Vallejo High and now 10 m from Mare Island Health & Fitness Academy. These age groups were chosen because this is when most young people are starting to solidify into the people they will become Washington said.
"It definitely captures the ages when students are most vulnerable to outside influences and these things can have a lasting effect," Washington said.
The Mentoring Center who provides culturally transformative training to the mentors and guidance on the make-up of the program is integral to the entire mentoring process involved in PATHS.
"We know the impactful role that mentoring has in improving the wellness and well-being of youth and young adults. We are extremely grateful to be able to bring our mentoring expertise and years of experience to PATHS in support of Vallejo students," said Celsa Snead, Executive Director, The Mentoring Center.
Students who receive mentorship at a young age are more likely to become mentors themselves later in life, Washington said.
"This is an opportunity for those youth who didn't have the benefit of other choices," Washington said. "It's about providing youth with options and teaching them to think critically about those decisions all the way through the process."
The selected mentors go through a training process for six weeks before engaging with their mentees. The hope is that the mentees will then specifically become leaders in Vallejo and help bring social justice to underserved communities.
Students and mentors were chosen from shared environments to help give youth a viable beacon to follow.
"I'm hoping these children will see someone that looks like them, that's from the same background who can help them make better choices," Washington said.