Journey of a First-Generation Pharmacy Student
Chandani Khana, 4th year student in Touro's College of Pharmacy School, shares her journey as a first-generation student to her PharmD.
January 20, 2023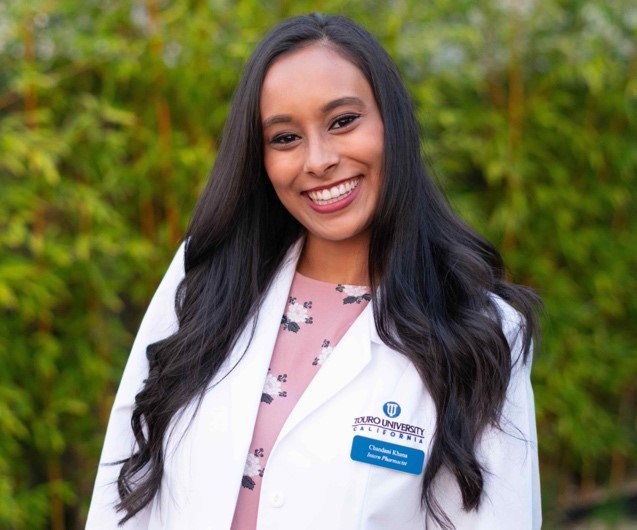 Chandani Khana
By: Chandani Khana
As a first-generation student, Chandani had quite an adventurous journey ahead of herself. Although she had an older sister, Dr. Puja Khana, whom attended college and graduate school, times were very different between them two as an age gap of 18 years was present. Therefore, she writes this to explain her journey and inform others to follow their passion.
After losing her sister to a tragic accident when she was five years old, she watched her family shatter into pieces. Her parents fell into severe depression, and she was required to step up as their caregiver to bring them back to optimal health. She reinforced the need to take medications on time despite their lack of motivation to adhere, managed their nutrition to maintain healthy weight levels, and motivated them to attend support groups. Through these interventions, she observed their initial state of weakness becoming a place of strength. This inspired her to foster this impact and aid others in quality patient care.
In order to begin her journey to follow her passion, Chandani attended University of the Pacific, where she studied Biological Sciences. Chandani was confident that she wanted to pursue a career in the medical field; however, she hoped that through her college experiences she would figure out exactly which career. Luckily, Chandani was able to have first-hand experience in the pharmacy world by being able to shadow her sister. Dr. Puja Khana graduated Touro University of California in 2009 and shortly after she opened her own independent pharmacy – Remedy Rx. By seeing her sister interact with patients and performing pharmacist duties, she really saw the capabilities that came with the title. In addition, Chandani observed the difference that pharmacists make in the world.
As it became time to apply to graduate school, Chandani knew exactly what she wanted to do. Chandani early committed to Touro University of California and became a part of the Class of 2023. Chandani was fully aware that this was not the end of her journey, she knew she wanted to do more. Fast forwarding to today, Chandani is currently applying for a pharmacy residency program, as she wants to take her passion to help others persevere through their adversities to a place of strength.