Changing Lives For The Better
Diabetes Prevention Program and MOBEC Help Change Lives For The Better
November 10, 2021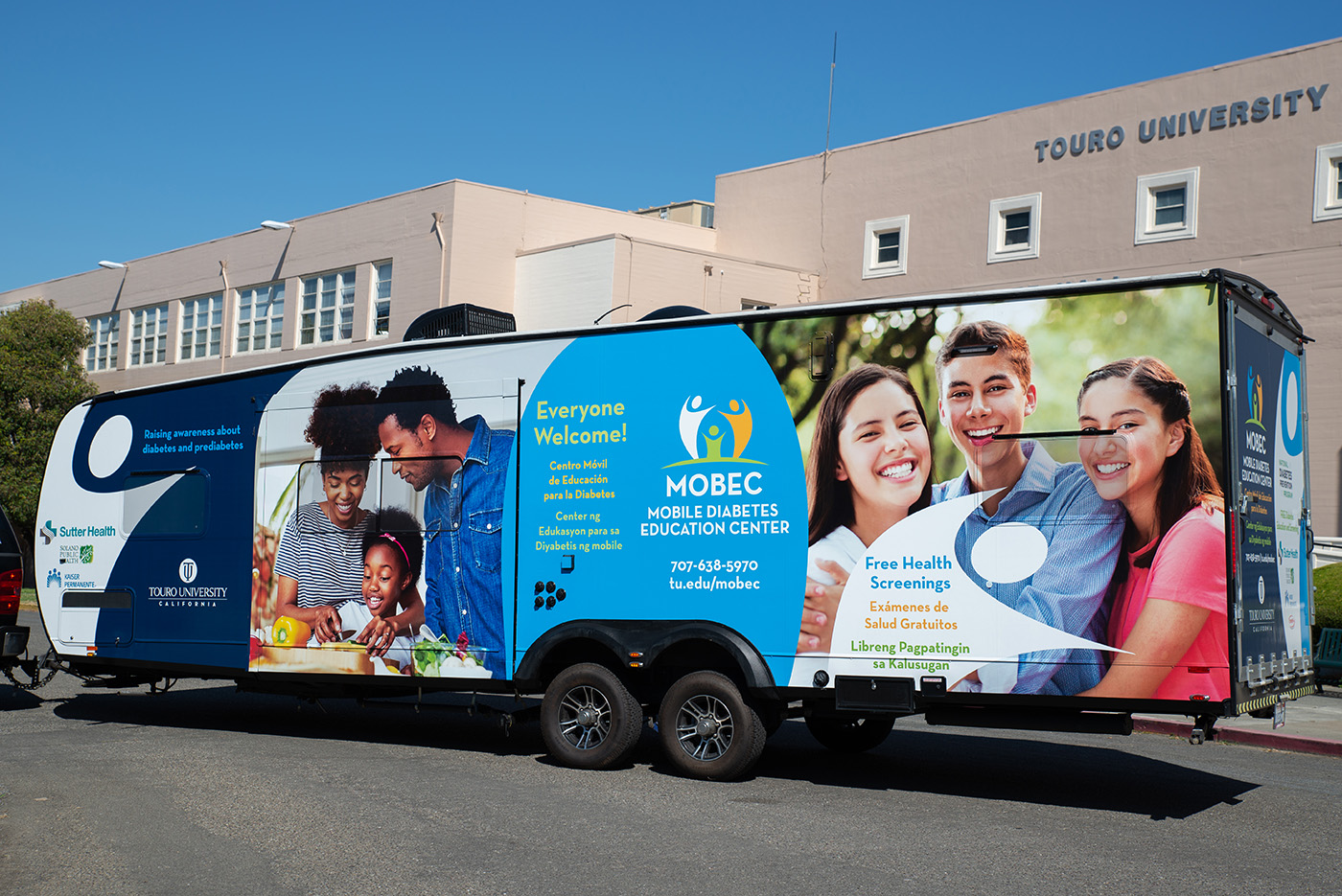 A diabetes diagnosis can be frightening, sometimes isolating. It certainly signals a complete lifestyle change and in the midst of that transition, patients can often feel overwhelmed, unsure, and afraid.
The members of the Touro University California Diabetes Research Education and Management (DREAM) Team would offer people diagnosed with pre-diabetes or diabetes one simple note of confidence: You're not alone.
Around 1 in 10 Americans is living with diabetes and another 88 million are at risk of developing it, according to the American Diabetes Association. The researchers and clinicians with Touro's DREAM Team work every day to ensure that number drops to whatever extent possible, and that people know there are healthcare professionals like them willing and eager to assist them.
One way people can benefit from this assistance is through the National Diabetes Prevention Program (DPP), run through Touro as part of a national lifestyle change program.
Roberta Flannel took part in DPP after her personal doctor informed her that her A1C, the measurement of average blood sugar levels over a three-month span. Rather than treat her condition with medications, Flannel sought out DPP and after her first year in the program, she dropped 40 pounds and her A1C went from 6.6% to 6.4%.
She believed in the program so much she is now a DPP Lifestyle Coach.
"I wanted to share my accomplishments with others, so I received training to become a DPP Lifestyle Coach," Flannel said. "I have participated in the program as a coach for two years and, as of August 2018, I became a Master Trainer. The program has guided me to a healthier lifestyle through reading labels, portion controlling, and learning about fun activities – last year, I ran two 5Ks."
Her passion focuses on health, raising awareness for the prevention of diabetes, and supporting others who are looking to tackle this same challenge, Flannel said.
Before people can take the step of being involved with DPP or similar programs, they first have to be aware they are living with a potential diabetic condition.
That is where the Mobile Diabetes Education Center (MOBEC) comes into the picture.
MOBEC can set up at any number of different locations and events throughout Solano County and offers people free education materials along with diabetes and blood pressure screenings. According to the American Diabetes Association, of the 88 million people living with prediabetes, roughly 85% don't even know it.
Access to simple screenings can be a major obstacle to seeking treatment for many people and MOBEC helps remove that hurdle.
"Their (MOBEC) presence has been such a bonus for the people that just can't afford health care on a regular basis, the people that can't afford to go see the doctor for a diabetes screening, the people that don't have any health insurance, the homeless people, the underserved people, the disenfranchised people that come to (here)," said Benjamin Buggs, Founder & Director, Faith Food Fridays.
Seniors are another group that can sometimes fall through the healthcare system cracks periodically due to a variety of reasons.
"One of the goals for the American Canyon Senior Center this year [2019] is to offer health related programs and activities onsite that include classes, workshops, seminars and screenings, said Lisa Johnson, former Program Coordinator, American Canyon Senior Multi-use Center. "To start the program off, the Center partnered with Touro University's MOBEC team to offer free one-on-one blood pressure and diabetes screening. Health care professional staff from MOBEC were able to provide information and education on how to make healthy choices, such as exercise, diet, along with offering follow-up information for participants with specific health concerns." (This is an ongoing partnership with the current program coordinator)
Touro students also benefit greatly from the clinical interactions and can utilize language skills and other tools to help better assist individuals.
"My experience with the MOBEC Team at the DSHP (Diablo Society of Health-System Pharmacists) Health Event in Vallejo was definitely memorable," said Yvonne Vigil-Calderon, D.O. Class of 2024 (she's a COM student now, maybe use her new graduation year). "Having translators, I am sure, made the experience more meaningful. I think explaining to them in a much detail in the language and dialect they can understand made their experience more significant."
"I volunteered as a Spanish translator for the MOBEC Team at the DSHP Event in Vallejo, helping provide free blood pressure and blood glucose checks for the community," said Hanna Dragomanovich, D.O., Class of 2021. "It can be very difficult as a non-English speaker to not only understand their disease, but also feel comfortable going to the doctor if they don't speak the same language as their healthcare provider … This is a great need and I am so glad that Touro is able to offer these services to the Hispanic/Latino community in Solano County."
MOBEC is tackling a big challenge, but it's all part of their mission to raise awareness of prediabetes and diabetes, as well as empower effective self-management of diabetes and its related conditions.