Fourth-year PharmD Students Gear Up For Next Chapter Of Their Careers
Navigating the Challenges of Finding a Fulfilling Residency: Insights from Pharmacy Student Sarah Vreeburg
March 27, 2023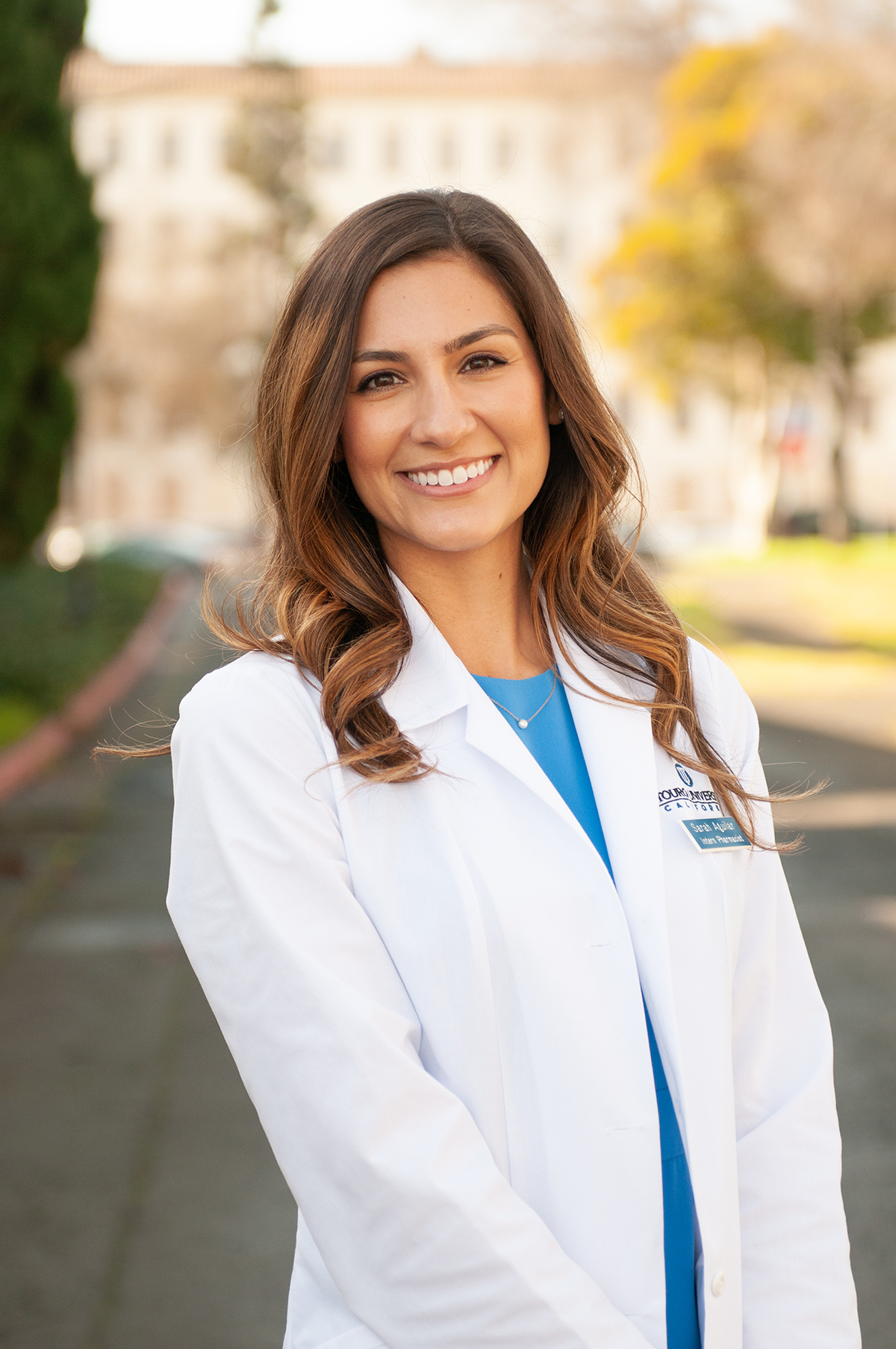 Student Pharmacist Sarah Aguilar Vreeburg
By the time pharmacy students like (soon to be) Dr. Sarah Vreeburg reach the second semester of their final year of pharmacy school, they've overcome a lot of obstacles and challenges. However, the biggest hurdle often comes near the end when Vreeburg and many others in her cohort apply to and interview with residency sites around the nation.
The background students develop in research comes in handy as it often takes a lot of legwork to find the ideal programs to apply to. "It's an incredibly tedious and time-consuming process," Vreeburg said. "Each program's structure, offerings and expectations can vary quite dramatically, so attendance at open houses and local and national conferences is extremely helpful in trying to better understand your programs of interest."
Vreeburg's husband is a periodontist in Napa and the couple has a fairly settled life there, so that was a major consideration. "I knew I didn't want to leave the geographical area, so that narrowed my search down quite a bit from the get-go" she said.
Rotations were helpful in giving her great exposure to various fields as well as some time to discuss the landscape with current residents, but Vreeburg said she'd known early on that her heart was pretty set on pursuing Ambulatory Care – a specialty where pharmacists help patients with chronic conditions like diabetes manage their medications to maximize their health and quality of life.
"In residency, we can really benefit from that additional one to two years of training to develop efficiency and clinical expertise to effectively manage patient care on our own," Vreeburg added. Pairing oneself with a fulfilling residency could go a long way in being satisfied with a career path.
"It's a process where students have to put in a lot of effort in order to find a good fit, but it's absolutely worthwhile" Vreeburg said. She expressed that she and many of her colleagues found the practical and emotional support offered by Touro faculty to be extremely helpful in preparing for the residency Match. The willingness of professors to review CVs and letters of intent, host mock interviews, and offer advice about residency was invaluable and much appreciated. Vreeburg also noted that the residency prep elective course covered the process from start to finish, with great tips and tricks to find a strong Match.
Graduation in May might seem like it's just on the horizon, but between now and then, pharmacy students will face some nervous moments waiting to see where life takes them next year. As a final update, interviews are done, rankings reviewed and Sarah was matched to the residency at the Kaiser Permanente hospital in her area. The next step in her career path has been laid out in front of her, and everyone at Touro University California is with her in spirit as she takes that next step.