Nursing Professor Extols Military Service
Margaret Pay, a professor with the School of Nursing and a 30-year veteran of the Air Force
November 11, 2022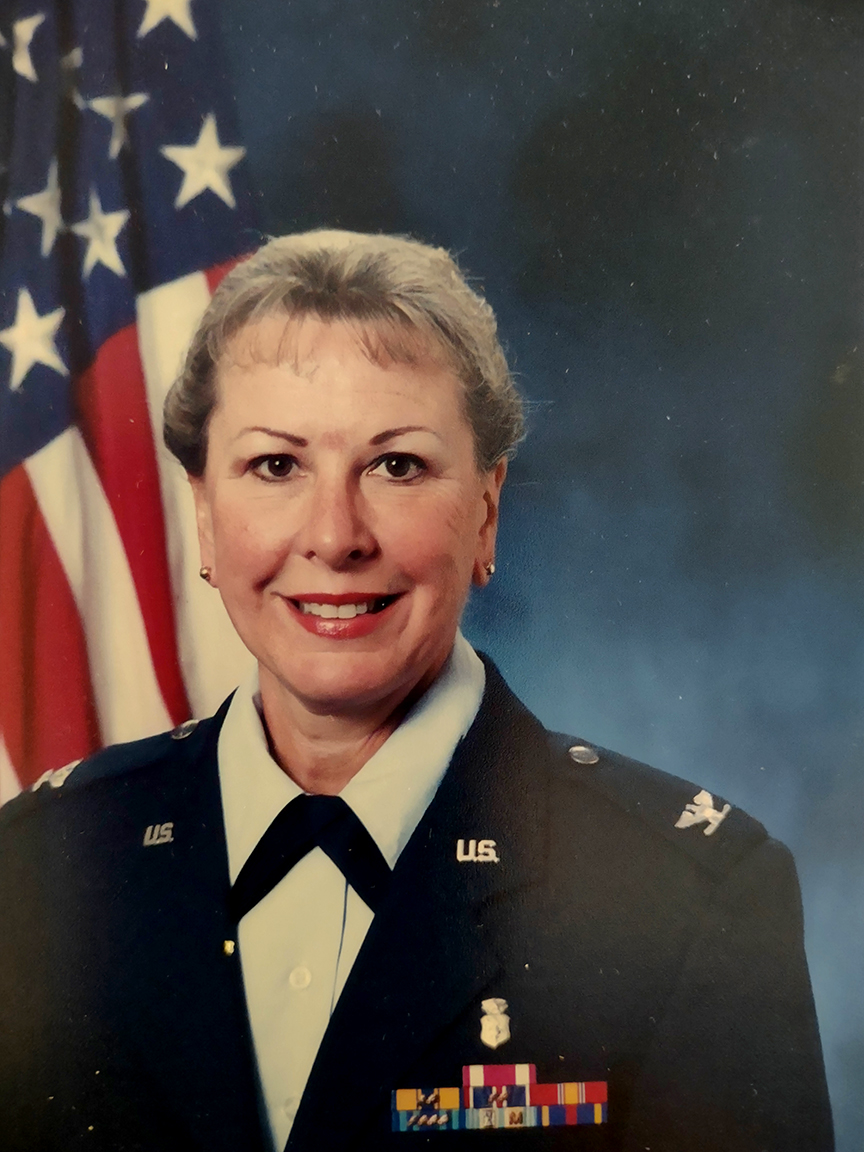 As November is the month for Veterans Day, it is important to recognize and honor the dozens of staff, faculty and students who are military veterans, or who will enter active duty upon graduation from Touro.
It is, rightfully, easy to conceive of the military's role in a combat environment. Touro University California's campus on Mare Island is still surrounded by the vestiges of warship construction, but it's also important to remember that one of the first permanent military structures on Mare Island was the hospital, which still stands in the middle of TUC's campus.
Mare Island is well-known for Navy shipbuilding, but an equal case can be made that it's also a longtime stronghold for healthcare workers.
One example of that is Margaret Pay, a professor with the School of Nursing and a 30-year veteran of the Air Force. Pay began her nursing career in 1973 and started her Air Force career just a few years later at Travis Air Force Base here in Solano County.
Her transition from active duty to a reservist role brought years of adventure, serving in places like England, Germany, the Philippines, Japan, and Hawaii.
"When I first joined, I think I thought it would be glamorous," Pay joked. "I was really just looking for an adventure."
The Vietnam War had ended only a few years before. During Pay's earliest moments in the Air Force, the glamor wasn't always as great as it could have been, but the adventure was plentiful, Pay said.
Military service is, of course, different in many ways from civilian life, which isn't always a positive but in some ways it can be.
One dynamic years ago, Pay explains, was that civilian doctors often had an air of loftiness in relationship to other healthcare providers but that in the military the healthcare team had a greater sense of equality.
"I remember having a much greater sense of being on a team, rather than just the doctor, then the nurse, and the orderly," Pay said. "He had something more in common than just our medical profession. We all had our military commitment."
Pay has worked for many years at "stand down" events in Solano County, which bring together numerous services – haircuts, dentistry, legal resources, food, clothing, medical care, and more – for homeless veterans.
These events helped drive home the importance of caring for the veteran community, homeless or otherwise.
"We have a lot of underserved populations (in Solano), but this is a population that first served us," Pay said. "I found it very fulfilling to serve this group that, through no fault of their own, fell on hard times, or did so because of their military service."
Pay brings that same sense of service to her nursing students, which she finds equally rewarding.
"I've had the opportunity to have some of our military reserve nurses in our program," Pay said. "It's been gratifying to have students with a military background. The payback (from military service) was very rewarding. It's been one of the most fulfilling jobs I've ever had."