Mother & Daughter Show Pharmacy Is A Family Affair
Iris and Joey Dreu typify College of Pharmacy's family environment
January 12, 2023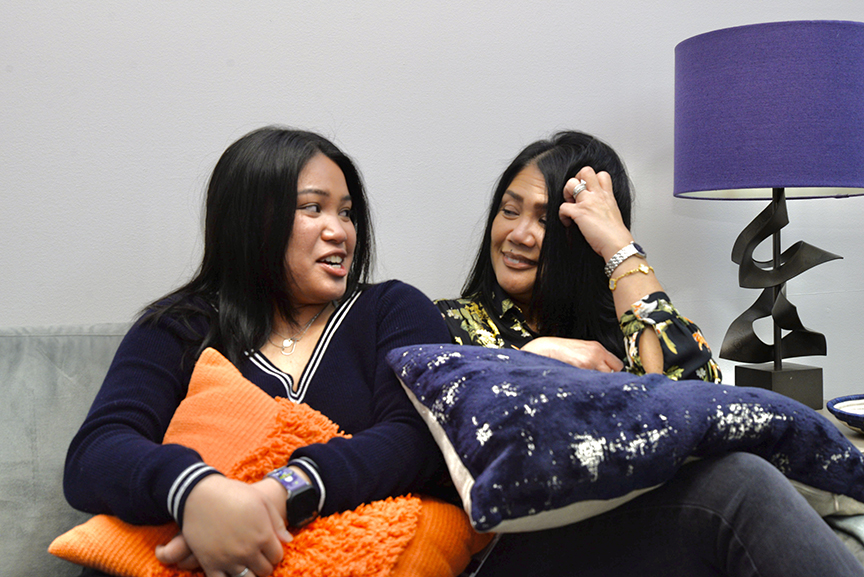 Many parents send their children off to college or off to graduate school and hope for the best. For Touro University California College of Pharmacy Program Coordinator Iris Dreu, she doesn't have to hope – she can check in on and support her daughter, Joey, every day.
Literally, every day.
That's because Joey is a first-year pharmacy student at TUC studying under the very same faculty, and with the very same students Iris supports in her role every day with COP.
"I'm very proud every day," Iris said. "She's proving herself and it's great to be able to witness that."
Iris is perfectly familiar with the professionals helping shape Joey's future and that's something that brings her a great level of comfort.
"We all have this mode at this college where we're all supportive of one another," Iris said. "And that's for faculty and staff and the students, as well. One of the reasons which I love about Joey's being at Touro is because I know that she is getting excellent education and guidance taught and provided by our stellar faculty and staff."
Even halfway through her first year as a pharmacy student at Touro, Joey knows that isn't just lip service from her mom.
"It's a very rigorous curriculum," Joey said. "(Faculty) really gives me a sense of belonging. The professors always say they're here to support you and they really mean it. I know every day I step on this campus, there is someone here to support me."
Starting her eighth year with COP, Iris knows how demanding a path awaits her daughter, but she's confident that Joey has the courage and persistence to make it to her graduation day.
While that day may seem far off, Joey knows that with the support of her mother and the faculty, she'll make it, or rather, they will make it.
"I'm so grateful to my mom," Joey said. "She's with me every day. To get through this will be like, 'we did this together.'"