Patients Find HOPE
Finding 'Health Opportunities and Patient Evaluation' at the SRFC
March 09, 2022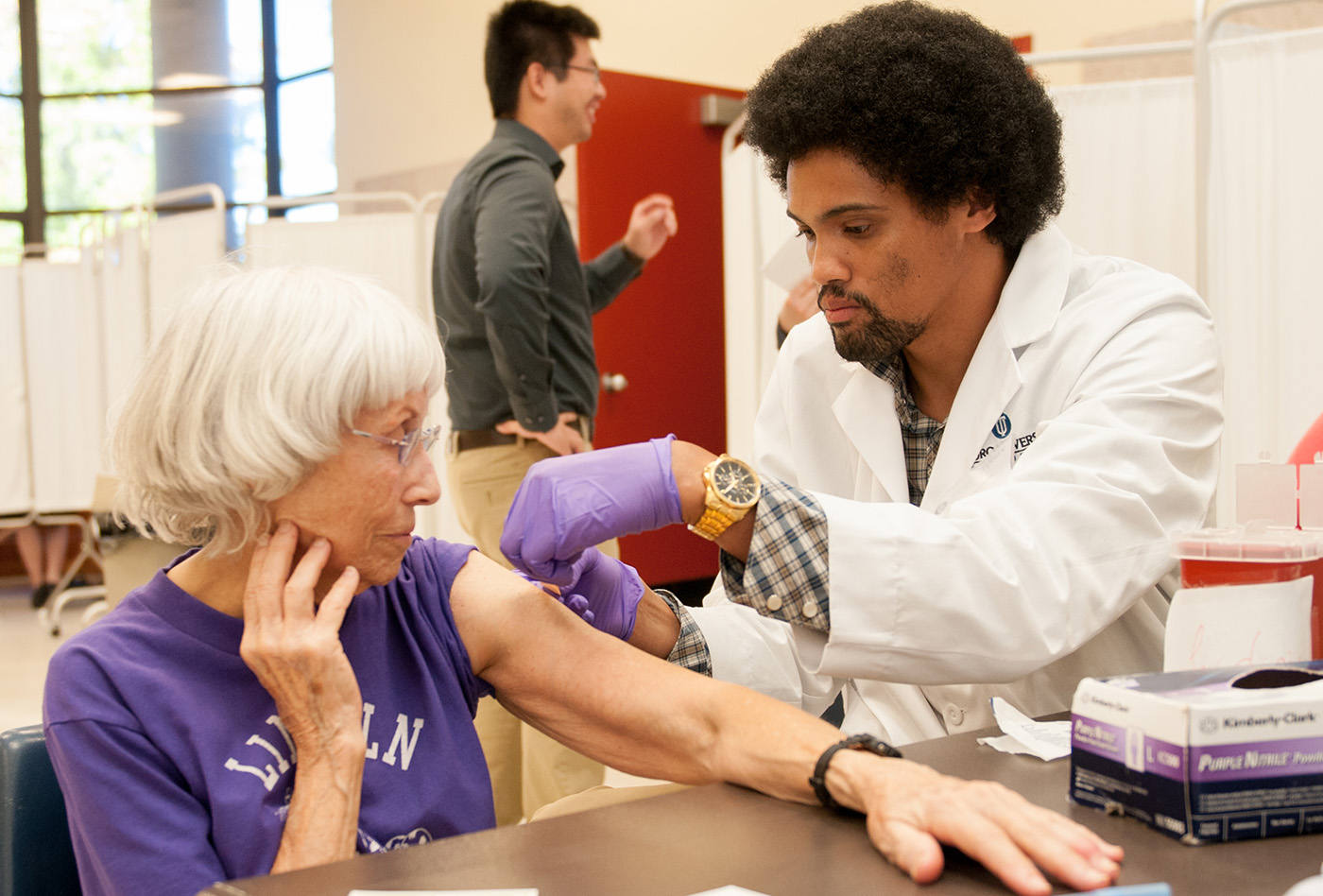 As the name implies, the Student-Run Free Clinic (SRFC) is a student-driven clinic program that takes needed services to vulnerable populations.
Students from different Touro University California programs volunteer at the clinic as a way to help improve the health of patients who may not have alternative means for these services, while also earning valuable clinical experience seeing patients in a real-world setting.
They do this through HOPE, or Health Opportunities and Patient Evaluation.
But the SRFC doesn't exist simply to make incoming patients not sick. The goal is to move toward optimal health. In order to do that, the SRFC volunteers need data. At the moment of intake, patients fill out a HOPE form to help the clinic volunteers understand the external forces working against a patient's health.
"We understand that the health of our patient goes beyond the doctor's office and there are larger components in place that contribute to the health of our patient," said Student-Doctor Ravina Brring, a SRFC volunteer. "HOPE aims to bridge the gap between our patients and existing resources that provide solutions to each patient individual's concerns."
The forms can then be used as a starting point to help the patients address some of these external factors negatively affecting their health. "Based on the responses, a nurse or student volunteer determines if they would benefit from getting connected to a variety of resources through the Unite Us platform," Brring said.
Unite Us is an online platform that attempts to move away from the "treat 'em and street 'em" approach to patients with limited resources. It also attempts to bridge the gap between available resources and those who could benefit from them but might not always be aware that these services exist.
"The platform consolidates available resources in our location (Solano County) from education services to career skills development to food assistance programs and much more," Brring said. "The platform is constantly being updated to make sure the most recent information is available on what services organizations provide and who qualifies for their services."
Through this process patients in need can seek out the services that not only help improve their health, but also help improve their lives – which is hoped to have a positive impact on health outcomes in the long-run.