Osteopathic Physicians Recognized as Fully Licensed Physicians Equivalent to MDs in 47 Additional Countries
The historic recognition of DOs as MD and MBBS equivalents creates international opportunities.
November 17, 2023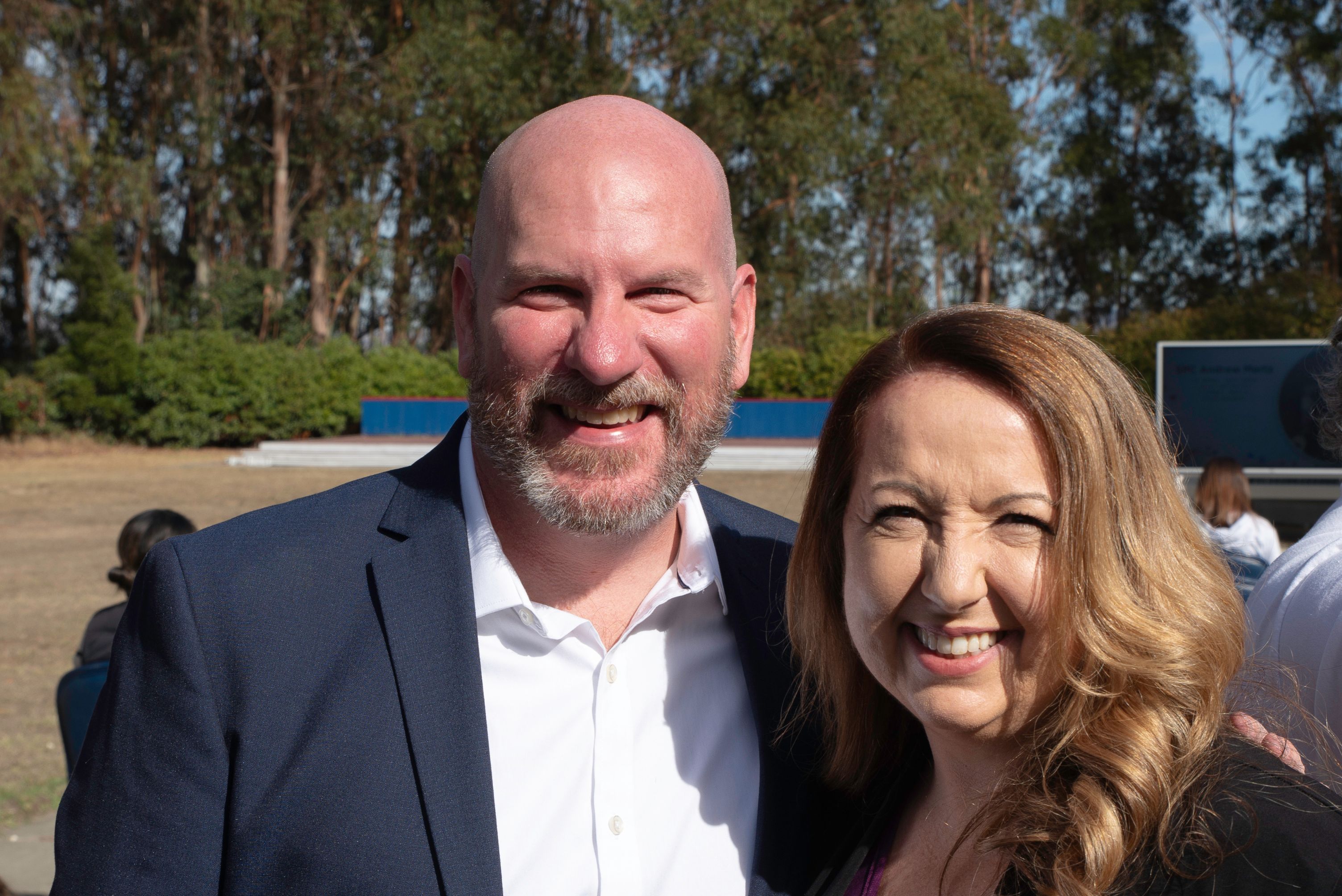 (left to right: Dr. David Duncan and Dr. Tami Hendriksz)
On November 8th, 2023 the International Association of Medical Regulatory Authorities (IAMRA) approved a resolution to recognize U.S.-trained Doctors of Osteopathic Medicine (DOs) as fully licensed physicians equivalent to Doctors of Medicine (MDs) or Bachelor of Medicine, Bachelor of Surgery (MBBS) in 47 IAMRA member countries.
The resolution was submitted jointly by the Federation of State Medical Boards (FSMB) and the Oregon Medical Board, supported by the Association of Medical Councils of Africa, which represents 20 member countries.
Even Dr. David Duncan, DO, FAAFP, CDR (Ret.), who is a Pioneer TUCOM alum 2001, wondered if he was limiting his opportunities as a physician by choosing to become a DO. Since Duncan was headed to serve in the U.S. Navy after school, it didn't really matter.
"I can practice in any country on a military base, and it doesn't make any difference," says Duncan. "I guess I kind of sidestepped that issue in my own way, but it definitely will open up a lot of opportunities for DOs."
The acceptance of DOs as equivalent to MDs in these member countries is a historic achievement following extensive advocacy efforts by various organizations and individuals within the osteopathic medical community. The resolution is anticipated to streamline the process for DOs seeking licensure and practicing rights in IAMRA member countries. This, on top of recognition by the United Nations and World Health Organization, is expected to aid in advancing the understanding of the osteopathic medical model and its contributions in addressing health care access issues internationally.
Some hold skeptical views of osteopathy, but osteopathic medical training has the same scientific and clinical foundation that MDs have. In the U.S. it is a practice with licensed professionals working within the scope of evidence-based medicine and is a legitimate and recognized form of health care.
"I know a lot of DOs in the United States have been interested in practicing medicine internationally, and haven't been able to do so," says Dr. Tami Hendriksz, Interim Chief Academic Officer, and Dean of the College of Osteopathic Medicine (COM). "This is the next step in helping people around the world better understand how osteopathic medicine works. The ability to increase access in healthcare and the emphasis on patient-centered care will have significantly positive impacts."
The resolution also opens additional opportunities to DOs such as political service and governmental service since they now could be appointed into international bodies. Education will also see a greater demand, since Osteopathic medicine instruction as taught in the United States will be considered equal to MD and MBBS degrees.
Dr. K. Scott Whitlow, DO, FAAEM, Senior Associate Dean of the College of Osteopathic Medicine, sees the day when "the American Osteopathic medical philosophy, style of education and training that we provide will be offered to our international counterparts. That will truly change the face of Osteopathic medicine around the world."