Celebrate Nurse Practitioner Week 2023: Expanding Access to Primary Care
This November 12th through the 18th we celebrate Nurse Practitioners!
November 13, 2023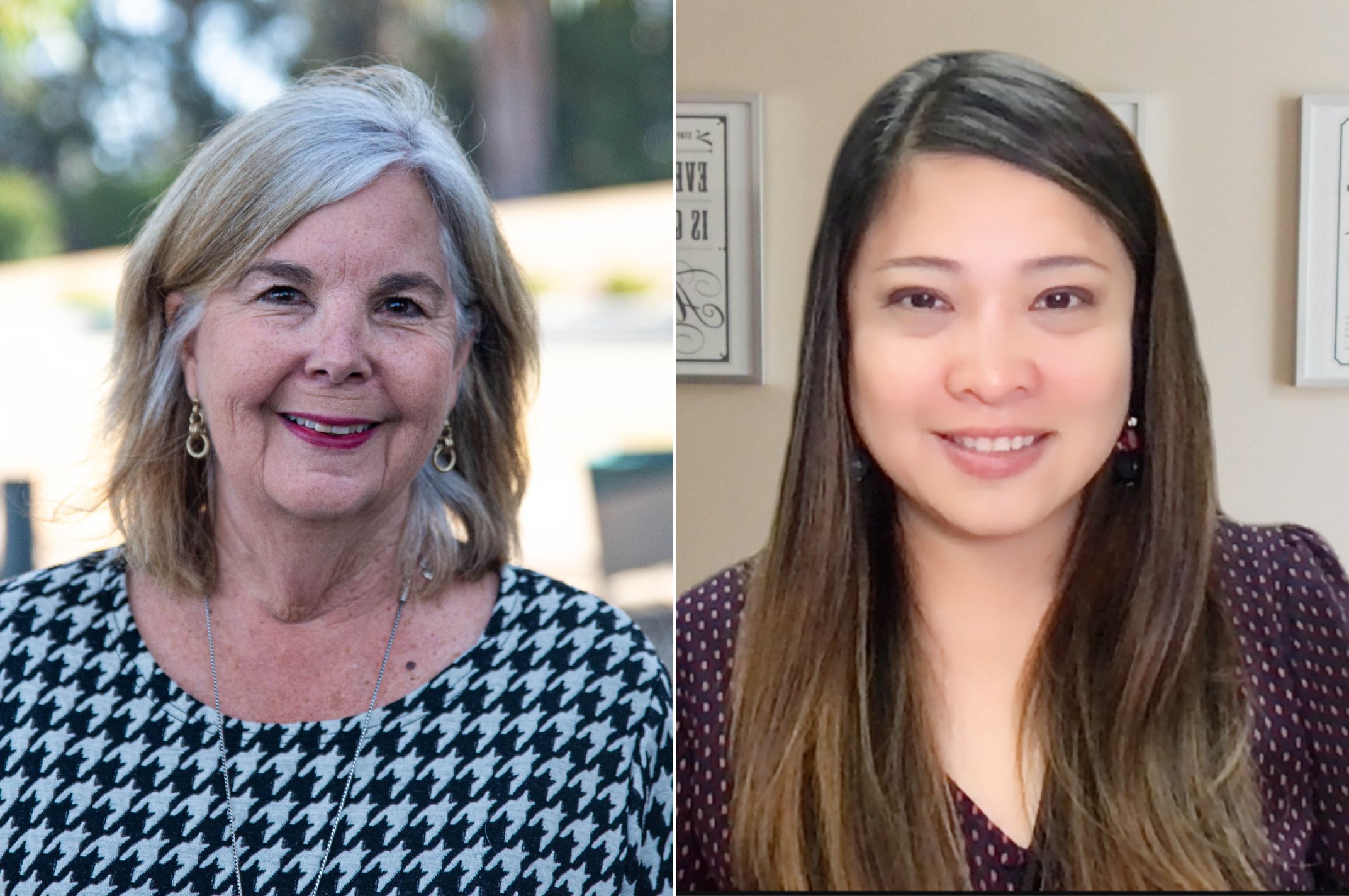 (left to right: Professor Hahn, Dr. Adriano-Nogra)
Relatively speaking, the Nurse Practitioner (NP) is a new occupation in the medical field. In the 1960's, the role of a NP was created in the United States to address a dire need for more physicians.
The profession is an educational and advanced certification pathway for nurses to provide more comprehensive support and provide comprehensive healthcare as Nurse Practitioners, much like physician practitioners: they can diagnose patients, order further tests, and write prescriptions. As a new shortage of physicians continues to increase, NPs are stepping up to provide primary care, and are once again a critical part of the solution. California's state government recently implemented AB-890 into law, a bill that allows NPs to operate independently without physician supervision.
Helping to train the new generation of nursing students are professors Kathleen Hahn and Dr. Rosafel Adriano-Nogra at Touro University California (TUC), located on Mare Island, where generations of Navy nurses and physicians once worked to save lives.
Kathleen Hahn, MSN, RN, CPNP, CNL
Kathleen Hahn, Assistant Professor and MSN Chair in Touro University's School of Nursing, loves to teach. Her first career was as a preschool teacher, before returning to school to become a Pediatric Nurse Practitioner (PNP) working with primary care, emergency medicine, school-based healthcare, rural clinics, and in the neonatal intensive care unit.
Her wealth of knowledge and experience in community health nursing began in 2000 when Hahn moved to Vallejo and became a school nurse. Driven by a desire to create lasting impact on community health, Hahn was instrumental in writing grants and getting approval to open the first school-based health clinic for Solano County at Pennycook Elementary School in Vallejo, and later added a second clinic at Widenmann Elementary which also included a dental clinic. The Pennycook clinic remains the only school-based health center in Solano County to address the needs of our pediatric patients without access to primary care. Hahn joined Touro in 2015 as faculty and enjoys teaching and mentoring nursing students who will be the new vanguard of primary care.
"We are really lacking in primary care providers across the US, as well as nurses, because many of them went into retirement after the pandemic," says Hahn who sees Family Nurse Practitioners (FNP) and Pediatric Nurse Practitioners (PNP) as a solution to the shortage. "They're different from nurses because they can prescribe, and they can diagnose. They have their own panel of patients that they treat and that they see on an ongoing basis, whether it's in a specialty clinic or a primary care clinic. Nurse Practitioners function as the medical provider for their panel of patients, adding the extra level of compassion and care that nurses uniquely possess."
Rosafel Adriano-Nogra, DNP, FNP-C, PHN
Dr. Rosafel Adriano-Nogra has over 20 years of experience as a nurse practitioner. She started her career as a registered nurse, working in hospitals and ambulatory care settings. After obtaining her MSN from Cal State Los Angeles, she transitioned into clinical services at several colleges as an NP, including Samuel Merritt University, UCSF, Stanford, and the now closed Holy Names University.
Adriano-Nogra enjoys taking care of students and found she could influence good habits as a foundation for a healthy lifestyle. It was in this setting that Adriano-Nogra started to get NP students in the clinic as a preceptor and found that she loved the teaching component.
"My mom was a teacher, too, and I didn't realize that I was going to go in that direction," says Adriano-Nogra. "I precepted students and became affiliate faculty with Samuel Merritt University, and then I got more involved in the theory part."
Yet there are some challenges to the profession that will take some work to fix. Adriano-Nogra says that COVID brought awareness to the problems the front-line medical providers were having to deal with.
"I wish [medical centers] offered better protection or at least reassurance to those incoming new nurses that, yes, you will be protected if things happen, and you will be supported as well," says Adriano-Nogra. "We already have a problematic shortage of nurses, so hopefully hospitals will start thinking about the future. It's a little bit challenging out there, but I think we can make it."
Part of what that means to Adriano-Nogra is to offer mental health resources, at both the clinical and educational levels. By making these resources readily available, it would improve the stress of those nurses already working and attract new people into the field.
"Being a nurse practitioner, besides having that registered nurse background, is a way of assisting the patient in a more patient-centered approach," says Adriano-Nogra. "Being a nurse practitioner, allows you to deliver the management of the disease of your patients rather implementing the orders of a physician. You get more involvement with the patient."