Newly Elected SGA President
Student Sandy Elgendy elected new President of the Student Government Association
March 23, 2022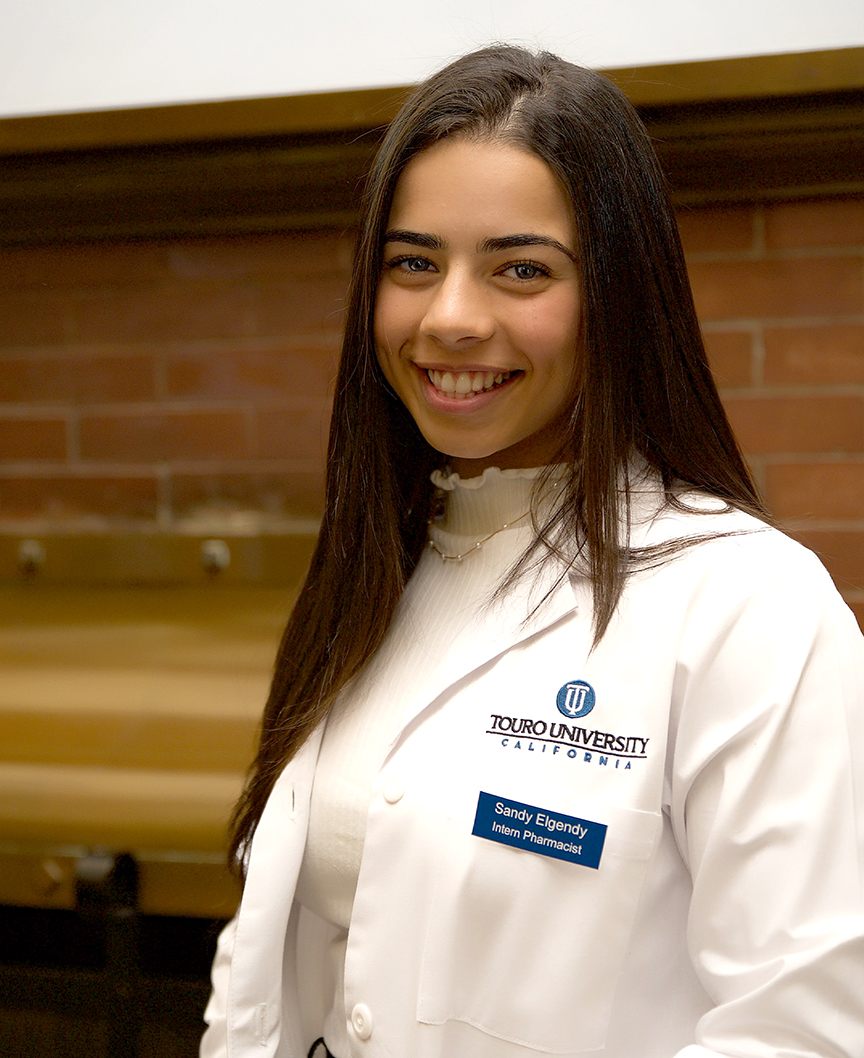 SGA President Elgendy Sandy
First-year pharmacy student Sandy Elgendy wasted little time in getting herself immersed in campus life, having recently been elected as the new President of the Student Government Association.
This is her first year with SGA and as president she hopes to return Touro to a greater sense of pre-Covid normalcy in the remainder of this academic year and into the next academic year. Part of the lure of Touro for many students is getting to interact with students from other programs, which was largely upended by Covid. Elgendy is hoping to reverse that – under existing public health guidelines.
"I wanted to take advantage of our school incorporating more in-person events," Elgendy said. "I wanted to become more involved with the whole campus and get to know the faculty and students from all colleges in hopes of making this semester and the next year more engaged."
Elgendy has already made good on that promise, helping the SGA coordinate a recent successful ice cream social event.
Both sides of her family are Egyptian and she herself was born in Alexandria, Egypt prior to coming to California at the age of one. Along with following her family to the US, she followed both of her parents into the pharmacy profession, with her father working at Kaiser and mother at Walgreens.
"My parents are very hard-working and dedicated pharmacists and it has always been my dream to follow in their lead," Elgendy said. "I enjoy pharmacology because of its focus on our bodily functions with a high demand of patient-interaction."
Friends of the family helped slightly influence her decision to come to Touro, but it was the pharmacy program itself that won her over. "Touro caught my attention as I was looking for pharmacy programs because of its amazing program offering two years of rotations/experience," she said. "Some of my family friends are Touro alumni and really enjoyed the pharmacy program offered here."
Her leadership has already caught the attention of those around her. "Sandy is a go-getter, conscientious and constantly striving to make things better in every possible way," said Student Activities Director Yvette Elizabeth Carrillo. "[Her] communication skills are top-tier and will allow for great collaboration across campus."
To learn more about the SGA and to view upcoming events, visit: https://tuc.campusgroups.com/home_login.