FDA's Narcan Approval Resonates with Solano Opioid Prevention Expert
A program to make Narcan freely available to people nationwide mirrors efforts that have been in place since 2018 in California and since shortly thereafter at Touro University California.
March 31, 2023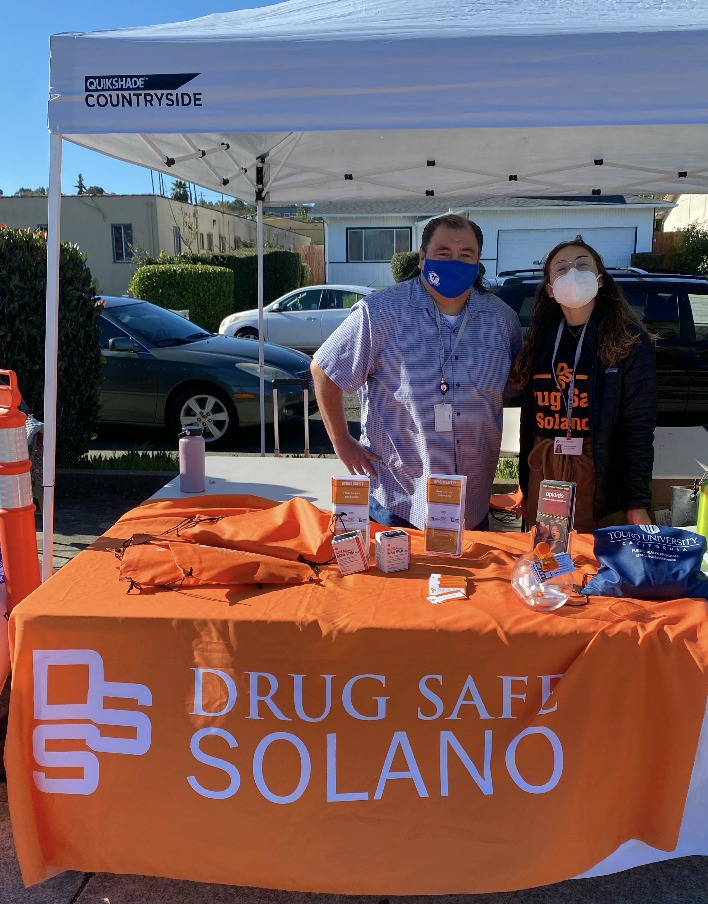 The FDA on March 29 approved Narcan, 4 milligram naloxone hydrochloride nasal spray, for over-the-counter, nonprescription, use. It's the first naloxone product approved for use without a prescription.
Naloxone is a medication that rapidly reverses the effects of opioid overdose and is the standard treatment for opioid overdose.
Arthur Camargo, Drug Safe Solano project coordinator at Touro, praised the FDA's decision. He said the rest of the nation will now be able to do what Solano County has done since June 2018 when the state began to allow relatively free distribution of naloxone.
Drug Safe Solano is made up of more than 40 organizations from a cross-section of local hospitals, community health centers, police and other first responders, the courts, county agencies, communitybased organizations and residents who collaborate to prevent and combat opioid addiction countywide.
Touro University California is one of the allied organizations and hosts a Drug Safe Solano team at its campus on Mare Island.
Drug Safe Solano and its predecessor, the Solano Opioid Safety Coalition, has been training people in the use of naloxone and then providing individual doses for years. Drug Safe Solano alone has distributed the drug to more than 1,000 people, Camargo said, some through various community organizations, with reports that the drug has reversed 38 overdoses in Solano County, not counting doses administered by law enforcement and other first responders in the field and at area hospitals.
Camargo said ready availability of naloxone is critical for all forms of opioid overdoses, but particularly so for fentanyl overdoses, which he said sometimes require four times the normal dose of naloxone to reverse the effects of the deadly drug.
"I think this decision will save countless lives," Camargo said. "Making sure naloxone is out there to reverse overdose is a move that California made in 2018. Since then, Drug Safe Solano has worked with law enforcement, first responders, hospitals, pharmacies and other partners to ensure that as much naloxone is out there as possible."
"We expect that there will be many lives across the country saved with this move by the FDA," he said.