Elevating Youth in Vallejo
Large grant aims to prioritizes youth leadership and community growth in Vallejo
March 09, 2022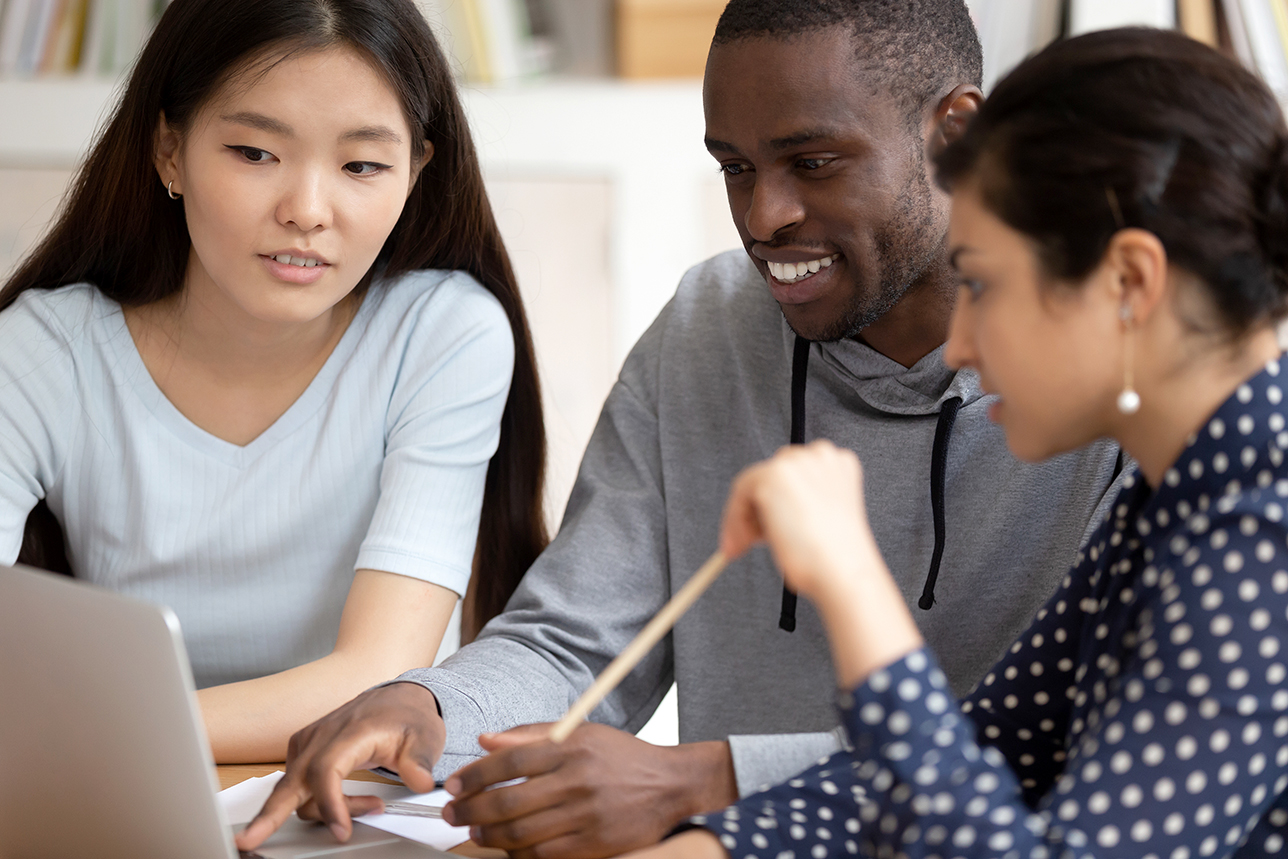 A partnership between Kaiser Permanente, Touro University California, Vallejo Unified School District and the Mentoring Center, KP-Touro PATHS, got a big boost in resources recently with a grant from Elevate Youth California totaling more than $600,000.
"Elevate Youth California prioritizes youth leadership and invests in healing and community growth," said Chet P. Hewitt, president and CEO of Sierra Health Foundation and The Center. "Our new partners will work directly with youth to improve the environment of communities impacted by the War on Drugs, which has led to inequity in our health systems and the criminalization of youth in low-income communities and communities of color. California's youth are talented, capable and ready for this investment."
The inception of this program began over 5 years ago as Dr. Lisa May Norton Dean of the College of Education and Health Sciences, and soon to be Provost Sarah Sweitzer from TUC saw the importance of the connection of the university with the local public school district as part of the mission as an anchor institution in Vallejo. Kaiser Permanente, with a similar mission and focus on health of Vallejo youth, joined forces with the university and VCUSD welcomed this support with open arms. It has grown every year since that time with the wonderful collaboration with KP leads Charmaine Gandy, Stephanie Glaze and Hannah Chen.
The partnership hopes this funding will help expand the PATHS (Pathways to the Advancement of Total Health for Students) program to reduce the past 30-day substance use by 25% in Vallejo High School Students, reduce opioid overdose deaths in Vallejo by 50% and reduce perinatal opioid use in Vallejo by 10% by the end of 2023.
"At Kaiser Permanente Napa Solano, we believe there is tremendous potential in our youth," said Nor Jemjemian, senior vice president and area manager, for Kaiser Permanente Napa Solano. "The PATHs program gives our young people resources to succeed, introduces them to new experiences, and offers encouragement so they can continue to choose healthy behaviors that will make our community the best place to live."
Elevate Youth hopes to connect as many as 30 Vallejo High School students, up from 16 through last year's pilot program, and add an additional 10 middle school students from Mare Island Health and Fitness Academy in Fall 2022. The students will be connected with adult mentors who have been guided on how to maximize their interactions with the students in a culturally responsive way. The program is formatted with group mentoring once a week facilitated by post-doc's from KP's Clinical Psychology department who address topics of importance to youth including mental health, bullying, self-care, personal relationships and college and career pathways.
"We know the impactful role that mentoring has in improving the wellness and well-being of youth and young adults," said Celsa Snead, Executive Director, The Mentoring Center. "We are extremely grateful to be able to bring our mentoring expertise and years of experience to Elevate Youth in support of Vallejo students."
School administrators have been grateful something is being done to address this growing problem among students.
"My students have so much going on in their personal lives that they need someone to talk to that will listen to them," said Tamara Madson, Principal of Mare Island Health and Fitness Academy. Madson added it's important sometimes for adults to just take the time to listen to children, particularly in this age group.
"These types of programs are severely needed," said Vallejo High Principal Jarrod Bordi. "It just takes that one person …any type of help an adult can provide…you can't put a value on it."
A portion of the funding from the grant helped hire Latasha Washington, who will coordinate the program and oversee the day-to-day operations of Elevate Youth. She sees great potential in expanding the program.
"To be part of something that's life-changing is very rewarding," Washington said. Washington said the program is a perfect fit for Touro, saying Touro students, who will be a part of the expanded grant, aren't that far removed from their own high school experiences, allowing the current mentees to be able to easily relate to them.
Through improved access to health services and mentorship, the intent of Elevate Youth is to improve school attendance and improve overall student success and well-being.