Osteopathic Medicine Trio Earn Fellowship Honors
Student Doctors Nguyen, Yu and Eckman earn prestigious 2022-2023 Albert Schweitzer Foundation Bay Area Fellowships.
April 20, 2022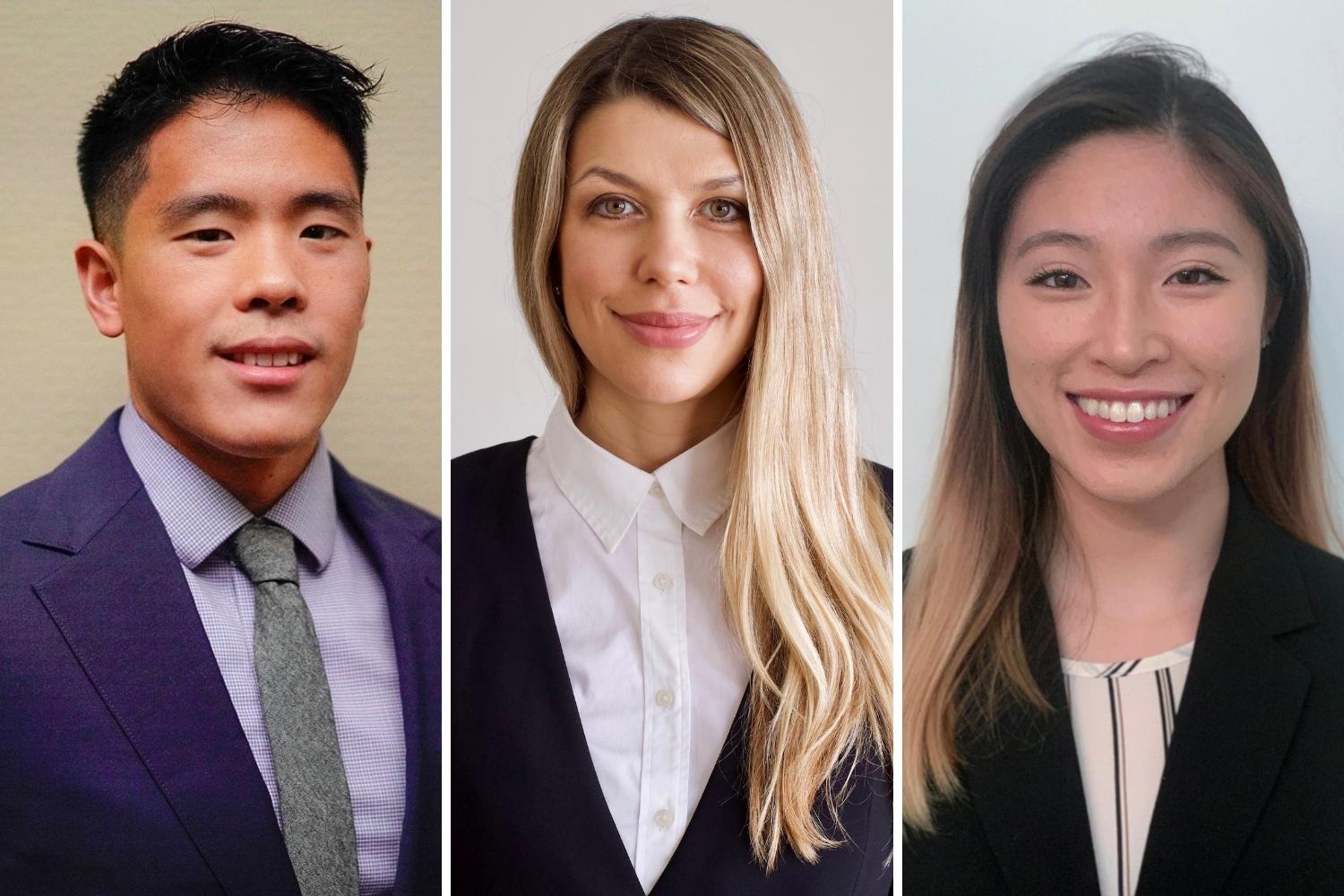 TUCOM Student Doctors Yu, Eckman, and Nguyen
Three is a crowd … unless it's the number of Touro University California College of Osteopathic Medicine students who earned Albert Schweitzer Foundation Bay Area Fellowships for 2022 – 23, then it's a major achievement.
TUCOM students Michelle Nguyen, with her project, "OMM at Home in Perinatal Wellness," and Colburn Yu and Svitlana Eckmann, with their joint project focused on developing the first needle exchange and harm reduction program in Vallejo, were chosen for the award. This is the first time Touro has had as many as three fellows from any given application period.
TUCOM Dean Dr. Tami Hendriksz said the Schweitzer selection committee praised Touro's students as being "stars" of this year's applicant pool, stating that "Touro really shone brightly this year."
"I'm grateful to have the opportunity to meet passionate individuals harboring a similar interest in leadership and community service," said Nguyen. "I look forward to feeling inspired by my peers and believe this experience will better myself on a professional and personal level."
I'm grateful for the opportunity that the Albert Schweitzer fellowship has provided us to be able to work with Student Run Free Clinic, Drug Safe Solano, and the Vallejo community," Yu said. "I'm looking forward to developing the first needle exchange and harm reduction program for the Vallejo community that will hopefully empower persons with substance use disorders to take back control of their health."
Eckmann agreed, saying, ". I hope that our project can reduce the stigma associated with drug use, create a positive change in health outcomes for people who inject drugs, and decrease transmission of infectious diseases in Solano County. "I am looking forward to working on this project alongside my colleague Student Doctor Colby Yu, our mentor Christina Kinnevey, MD, Student Run Free Clinic and Drug Safe Solano."