Class of 2023 Sets Record Match In California
College of Osteopathic Medicine Class Celebrates National Residency Match Day
March 17, 2023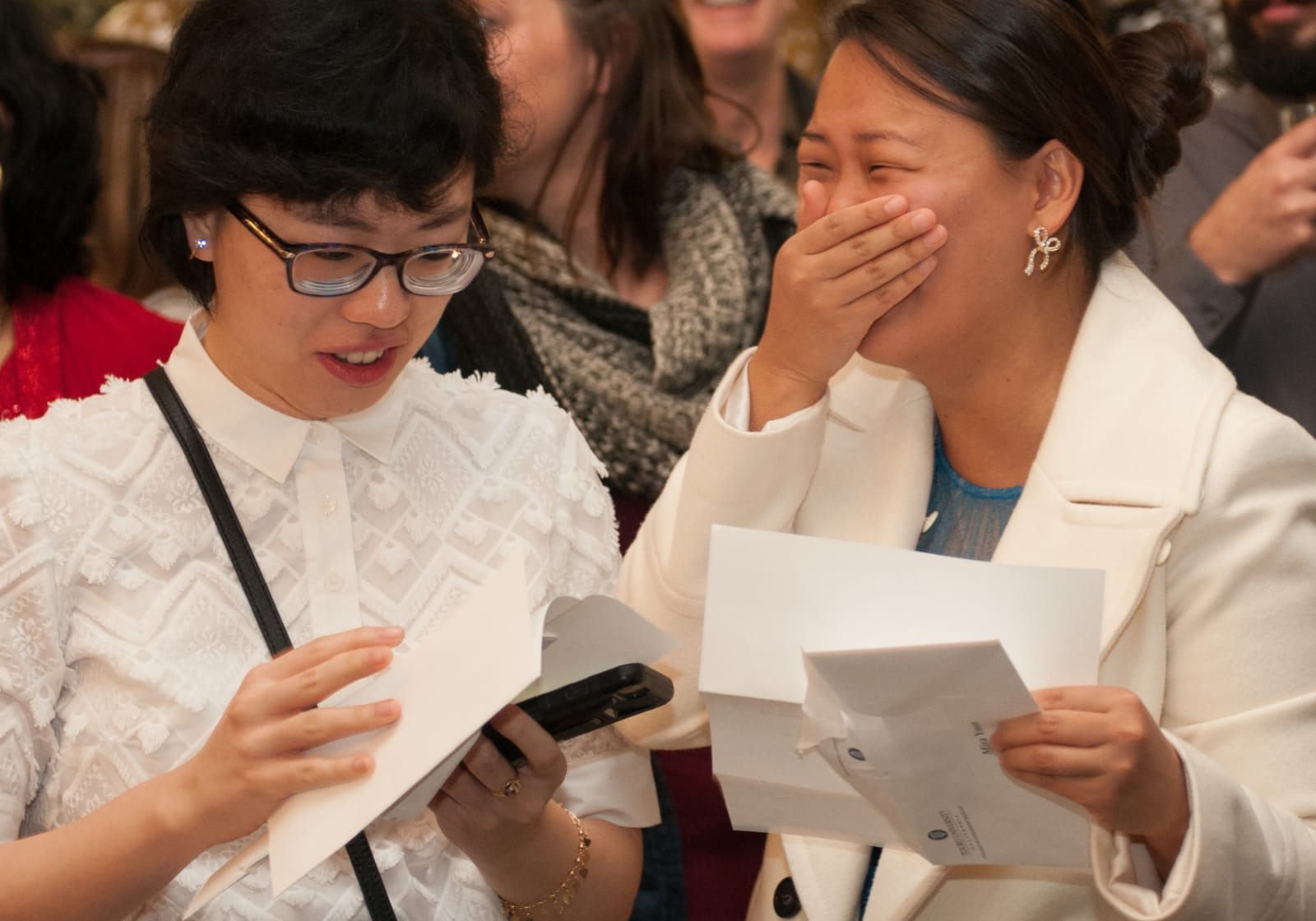 TUCOM Class of 2023 celebrated a successful national residency match today with students being matched to a record 19 different medical specialties including primary care, osteopathic neuromusculoskeletal medicine, emergency medicine, psychiatry, neurology, physiatry, anesthesiology, dermatology, interventional radiology, and otolaryngology.
Class of 2023 students matched from Washington to Florida and Hawaii to Vermont, with a record-breaking 80% concentrated on the West Coast and Hawaii – the largest percentage in school history. California matches alone account for 73% of the total, another TUCOM record. In keeping with its mission 67% of graduates will be entering primary care. Additionally, TUCOM senior students once again matched into the foundation of the profession, osteopathic neuromusculoskeletal medicine, for which there were only 10 matches nationwide. Indeed, TUCOM is a national leader within the specialty as measured by number of residents over the last 10 years.
"I am so incredibly proud of our students. The impressive residency matches of our Class of 2023 students highlight how exceptional this class is," said Dr. Tami Hendriksz, Dean of the College of Osteopathic Medicine. "They have been through so much to get to this point. 12 years of primary school, four years of undergraduate education, and four years of medical school, the last three of which have been during a global pandemic. All of their hard work has paid off. I am endlessly inspired and awed by our students."
Across the country, senior medical students learned where they will be going for residency in a simultaneous online release of results that is considered a rite of passage for young physicians. The matching process starts in a student's last year of medical school where they apply to various residency programs and submit a rank order list of their choices to the National Resident Matching Program.
In turn, residency programs submit a list of their candidates in preferred order. The Matching Program uses a computer algorithm to match students to residencies based on the student's ranked order and complementary match with the program. While in residency for the next three to five years, graduates will gain specialized training in their area of focus.
"The Class of 2023 stands out for their poise and professionalism, exploration of new training opportunities within California, and relentless self-motivation," said Dr. Walter Hartwig, Director of Enrollment Management and Student Success. "They are an instant legacy for our future students, role models for how to transition to the physician workforce."
As the 23rd graduating class, TUCOM's Class of 2023 will soon join over 2500 alumni osteopathic physicians in various specialties. Other highlights of this year's residency match include:
Expanding our presence in California primary care by matching to 6 new Family Medicine, one new Internal Medicine and one new Pediatrics training program.
One out of every five graduates (22%) are matched to a university academic medical center program across 12 of the 19 matched disciplines.
"Our class of 2023 student-doctors endured a unique medical school experience, displaying remarkable resiliency that made them an inspiration to all," said Provost and Chief Executive Officer Dr. Sarah Sweitzer. "They are the embodiment of the College of Osteopathic Medicine's mission of primary care and have set records for our University in various categories. It is a clear testament to the dedication of our students, faculty and staff at TUCOM."