Dr. Coffman Selected To ACOSIC
Dr. Coffman selected to the American College of Osteopathic Surgeons Interdisciplinary Committee
March 28, 2022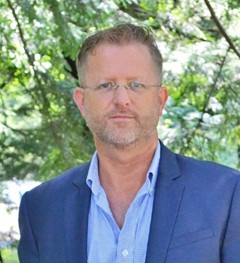 Dr. David Coffman, Associate Professor at Touro University California College of Osteopathic Medicine, was recently once again named to the American College of Osteopathic Surgeons Interdisciplinary Committee, a committee that serves to conduct a multidisciplinary approach to general surgical and surgical specialties exam preparation by deep-diving into the topics covered in the American Osteopathic Board of Surgery (AOBS) and American Board of Medical Specialties (ABMS) General Surgery certification examinations.
"It has been my honor to offer my ongoing services over the years to both the ACOS and the AOBS organizations and am very thankful to have had such opportunities to serve not only patient and professional cohorts to this end, but our Osteopathic profession as well.," Dr. Coffman said of the distinction.
He has served on this committee for several years and has presented such topics at these national seminars as: "Sepsis: Current Management and Treatment of the Critically Ill," "Ventilator Management and ARDS," and has served as an ACOS Mock Oral Writer and Examiner.
This year, he will be moderator for a Trauma Panel: Case Presentations. He has also again been reappointed to the American Osteopathic Board of Surgeons as an Oral Boards Examiner 2022 for surgeons completing their initial General Surgery Board Certification.
Dr. Coffman received his D.O. degree from Des Moines University College of Osteopathic Medicine, completed his general surgery residency and Mercy Medical Center, Des Moines, Iowa, and a Fellowship in Trauma Surgery and Surgical Critical Care Medicine at Yale University, New Haven, Connecticut.