Bridging Borders: Dr. Chitra Pai's Global Impact Recognized in Medicine
Dr. Chitra Pai, MD, D(ABMM) wins the Leonard Tow Humanism in Medicine Award for her humanitarian and global approach to healthcare.
September 11, 2023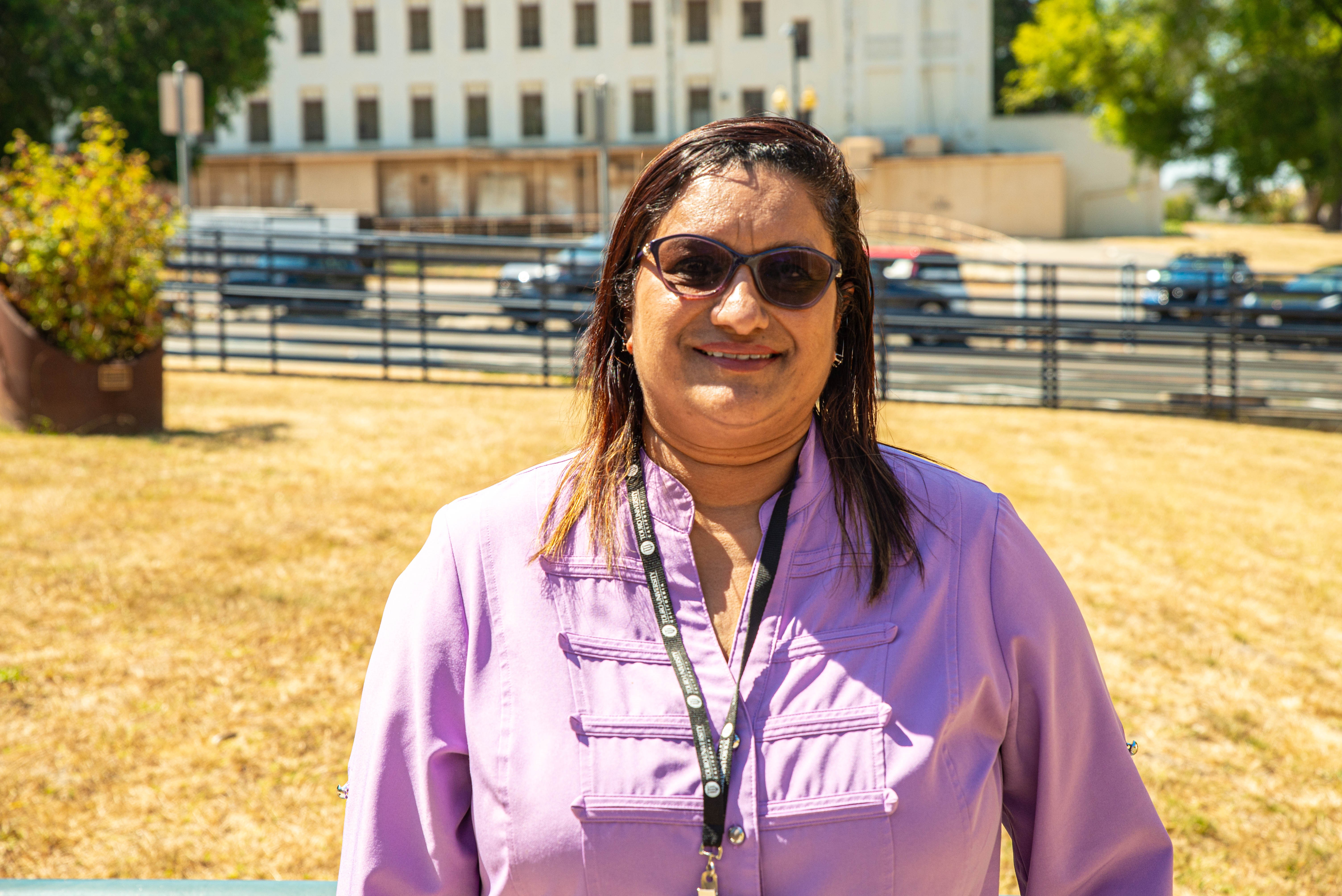 When Dr. Chitra Pai received the message that she had won the Leonard Tow Humanism in Medicine Award, as honored as she was, she wondered what exactly she had done to win. In reflecting, rather than a long list of accomplishments, what she found was gratitude.
"Looking at my entire career trajectory, I think that I was really blessed," says Pai. "I was blessed, not only to be a doctor, but also a medical teacher because I'm able to help patients and also teach students the best practices I've learned."
For Pai, gratitude began with her grandmother and great aunt. Pai's great aunt became a doctor in the 1950's in India at a time when gender inequality made education for women, particularly coeducational education, unheard of. It was this determination and role model that inspired her to follow in their footsteps.
"My grandmother was the one who was hell bent on the fact that her daughter should study medicine and be able to serve the underserved communities," says Dr. Pai, who found this determination a great influence.
In India, Pai received her Bachelor of Medicine and Bachelor of Surgery (also called the MBBS in the British education system) and an M.D. in Clinical Microbiology and Infectious Diseases. After a few years working as a full-time faculty in medical colleges, teaching and engaging in public health initiatives in India, she had the opportunity to work at a medical school in Nepal, set in the background of the Himalayas with the beautiful snow-clad mountains. Aside from teaching medical students and directing the clinical microbiology laboratory there, she had the opportunity to go out on community outreach projects. Many of the villages were remote, without electricity, over terrain so tough that medical equipment and supplies had to be transported by donkeys.
Dr. Pai's career includes working at medical schools and affiliated hospitals in India, Nepal, and the Caribbean, where she engaged in various projects addressing HIV/AIDS, leprosy, tuberculosis, malaria, community health, and global health initiatives. Her experiences in different countries have provided her with a unique perspective on healthcare, witnessing firsthand how different it is for many around the world. It also taught Pai to work with limited resources, and firsthand experience treating infectious diseases that are almost nonexistent in the US.
Dr. Pai is passionate about bringing together her knowledge and global experiences for teaching her medical and masters students through innovative techniques. She was awarded a FAIMER (Foundation for Advancement of International Medical Education and Research) fellowship by FAIMER foundation, Philadelphia and completed her postdoctoral training at the University of Minnesota, Minneapolis. She is board certified by the American Board of Medical Microbiology.
Now as a faculty member at Touro University California College of Osteopathic Medicine (TUCOM) since 2018, Pai combines her medical expertise with her passion for teaching, community outreach, and international collaboration. She is certified by the Association of College and University Educators (ACUE), USA in 'Effective Teaching Practices in Higher Education' and in 'Inclusive Teaching for Equitable Learning'. During the pandemic, she was awarded a 'Innovation in Teaching' grant by the Office of the Provost and the TUC Center for Innovative Teaching and Learning. She has also received the Best Professor of the Year awards in Basic Sciences every year after she joined TUCOM and more recently was honored with the university wide 2021 First Annual TUC Outstanding Teaching Award by TU California and the 2022 Presidential Faculty Excellence in Teaching Award for the Touro College and University System (TCUS)-across all TCUS constituent colleges in New York, Nevada, and California.
As the Global Health Program International Coordinator at the TU College of Osteopathic Medicine, Pai leads groups of students to international hospitals for summer internships. This past summer, Pai took students to Kasturba Medical College, MAHE in Manipal, India to gain early clinical experience at a specialty hospital as well as peripheral rural hospitals that serve marginalized and underserved communities.
"What we hope our students have gained is not only early clinical experience, but also the perspective of what it is to work with underprivileged and marginalized populations and to develop cultural humility," says Dr. Pai, who is grateful that her skills can help so many. "It's nice to teach students, and overall, it's great to walk shoulder to shoulder with them and be able to serve the community."
Her dedication extends beyond patient care and medical education. Pai is involved in training the next generation of healthcare professionals, instilling in them the values of empathy and cultural humility. She believes that by educating medical students to understand the diverse needs of patients and communities outside of their norm, they become well-rounded and socially conscious practitioners.