American College of Diabetology Gets $2.99M Helmsley Grant
The American College of Diabetology Works to Improve Diabetes Care in the U.S. with Funding from The Leona M. and Harry B. Helmsley Charitable Trust
February 09, 2023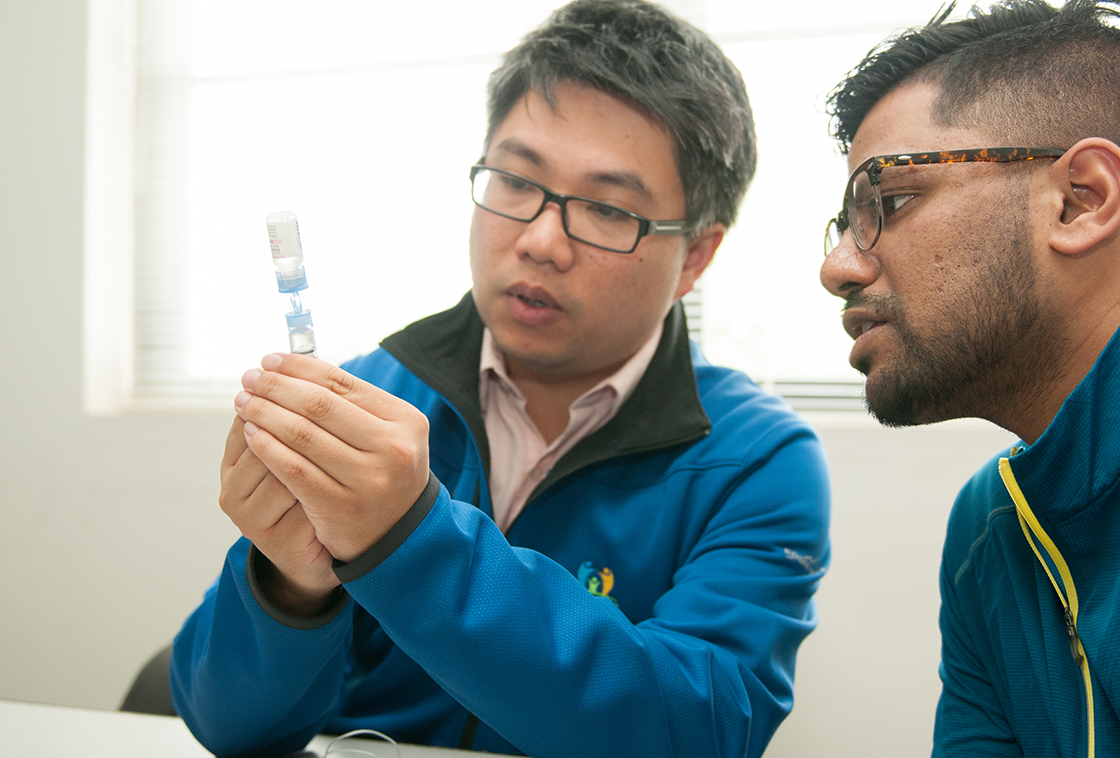 The American College of Diabetology (ACD) today announced a big step forward to increase diabetes education, access, and care across the United States.
With support from a generous $2.99 million grant from The Leona M. and Harry B. Helmsley Charitable Trust, the American College of Diabetology will increase the number of Diabetology Fellowship programs for primary care physicians in the U.S., develop a recognition pathway for Diabetologists, and provide ongoing professional education for physicians working with patients with diabetes.
"Diabetes is a non-communicable condition that has reached pandemic proportions, and the health care system has been unable to adequately address it," says Jay Shubrook, Chair of the American College of Diabetology (website acdiabetology.org). Dr. Shubrook is a diabetologist and primary care professor at Touro University California. "With this partnership, we will widely expand the ability for physicians to gain expertise in diabetes — especially in the primary care setting."
TUC's Sumera Ahmed, MD, Assistant Professor, Primary Care Department and Program Director, Diabetology Fellowship, was happy to hear the news.
"The grant from Helmsley Charitable Trust is a huge recognition of the need to improve the quality of care for people with diabetes," Dr. Ahmed said. "Touro University California as a founding member of the American College of Diabetology will be able to guide in establishment of new diabetology fellowship programs. The grant will allow training of primary care physicians as Diabetologists leading to advances in diabetes research and technology and improvement in patient care while making specialty care more accessible to patients."
There are currently only six Diabetology Fellowship Programs in the country, located at East Carolina University Brody School of Medicine, Ohio University Heritage College of Osteopathic Medicine, Southern Regional Area Health Education Center, Touro University California College of Osteopathic Medicine, the University of Colorado Anschutz Medical Campus, and the University of Pennsylvania Rodebaugh Diabetes Center. The Helmsley Charitable Trust will provide start-up funds to help establish nine new Diabetology Fellowship programs over the next three years. These fellowship programs will be required to meet national standards laid out by the ACD for excellence in diabetes education for primary care-trained Diabetologists.
"At Helmsley, we are committed to improving access to quality care for all people with diabetes," says Sean Sullivan, PhD, Program Officer in the Type 1 Diabetes Program at the Helmsley Charitable Trust. "Most people with type 1 and, more commonly, type 2 diabetes are treated in a primary care setting, but many primary care providers are under-resourced for diabetes care. This partnership will help address this critical need by allowing primary care physicians to receive high-level training and certification in Diabetology."
This new grant will:
Increase the number of Diabetology Fellowship programs across the United States, which will provide primary care-trained physicians with specialized education in comprehensive diabetes care, diabetes complications, therapeutics, and technologies;
Create a recognition pathway for Diabetologists through board certification, which will expand access to quality diabetes care;
Provide continuing professional education through ACD annual conferences so that Diabetologists can stay up-to-date with advances in diabetes care; and
Provide seed funding to the ACD to advance its missions and goals, expand its memberships, and help meet the needs of a growing Diabetology community.
About the American College of Diabetology: This physician-led nonprofit organization is passionate about the management of diabetes with the goal of maintaining high standards in diabetes clinical care to improve the lives of those affected by diabetes. Diabetologists are primary care physicians who do additional training in diabetes and include Endocrinologists who sub-specialize in diabetes. Diabetologists work as part of an interprofessional team with primary care providers, certified diabetes care and education specialists, registered dieticians, nurses, and other health care providers.
About the Helmsley Charitable Trust: The Leona M. and Harry B. Helmsley Charitable Trust aspires to improve lives by supporting exceptional efforts in the U.S. and around the world in health and select place-based initiatives. Since beginning active grantmaking in 2008, Helmsley has committed more than $3.5 billion for a wide range of charitable purposes. The Helmsley Type 1 Diabetes (T1D) Program is the largest private foundation funder in the world with a focus on T1D, with more than $1 billion to date committed to transform the trajectory of the disease and to accelerate access to 21st century care, everywhere. For more information on Helmsley and its programs, visit helmsleytrust.org.